End Your Search for Top Caterers in Dwarka with Zoopgo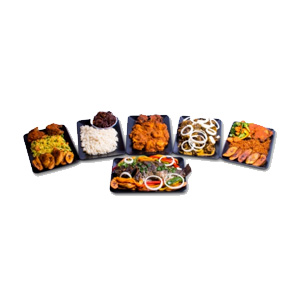 Events or any celebrations are without any doubt, a part and parcel of our lives and therefore, we love to celebrate these occasions with great joy and happiness. Personal events like birthday parties, anniversaries play a significant role in our lives and apart from this several corporate events mark our professional progress.
However, one very important thing is that any celebrations or occasions cannot be termed as complete unless the guests are served with the lip-smacking cuisines. So, if you are looking forward to conducting an event, then make sure to delight the taste buds of the guests by hiring the professional caterers near me in Dwarka who are professionals in making the delectable food items and make an event memorable.  
Important Things to Know Before Hiring Dwarka Catering Companies
Pay Heed to Planning: If you are conducting any event on a small scale or keep in insight the large gatherings, devote enough time to plan out the things, when it comes to hiring the catering service provides in Dwarka. At least plan for any event like a birthday party one month before. If you are planning big events, starting planning for hiring a caterer at least three months in advance.
Ensure the Proper Management of Things: Conducting an event successfully implies that you have to pay heed to every concerned activity regarding the event. For Example, If you are planning a birthday party, prepare your guest list in advance, and the type of snacks or food you would like to get prepared by the birthday party caterers near me in Dwarka for your guests. All these things must be performed well in advance to avoid any inconvenience.
Keep Your Budget Flexible: At the time of conducting any event, you must keep your budget flexible when hiring the catering service providers in Delhi. If you do not have time to accomplish all these activities related to any event, hiring the service providers from an esteemed platform like ZoopGo is the ultimate solution that will help you in saving your time and money.
Important Points to Look For When Selecting the Caterers in Dwarka
If you are searching for the professional wedding or small party caterers in Dwarka for your party, then there are various things to consider, which are as follows:
Do the catering service provider specialize in making different cuisines?
Can the menu be customized according to your requirements and guest numbers?
How is the quality of your food? Can I taste them to determine the quality?
Do you charge for the full day or hourly basis?
Can you provide me the quotes in advance?
Hence, it does not matter whether you are planning to hire the birthday, small party or wedding caterers in Dwarka, you can trust upon Zoopgo for getting connected with the verified service providers according to your requirements. All you are required is to just fill up a form, provide the necessary details and within minutes, you will get connected to the top catering companies in Dwarka that you can hire according to your requirement and budget.       
Top Caterers in Dwarka FAQ's
Can I expect quality services from the caterers in Dwarka?
Definitely, the catering service providers in Dwarka that are associated with us believe in preparing the quality cuisines by using the best materials.
What kind of cuisines can I expect from the wedding caterers in Dwarka?
The professional Dwarka catering companies are experienced in making any kind of dishes whether it is the veg or non-veg according to your requirements and budget.
What are the charges of caterers in Dwarka?
The cost of Dwarka caterers may vary from one service provider to another. However, certain things or factors such as the location, experience, number of guests, kind of food, number of the cuisines, etc may influence the catering cost.
When should I book the small party caterers in Dwarka?
As early as possible when the party plan or date has been finalized. Ensure that you carry out a comprehensive research work and book the service providers at least 1 month in advance to avoid any inconvenience. Moreover, do not forget to compare the charges, reviews and ratings before taking a final decision.