Different Caterers in Vivek Vihar for different occasions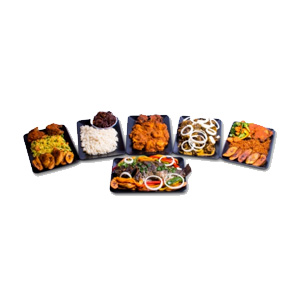 Vivek Vihar is famous in Delhi for its railway station connecting the capital to other cities across the country. It also has an inter-state bus terminal too for those willing to travel via buses. It is mostly a residential area with markets to cater for local needs. It is close to Noida which houses office buildings and has its own metro station. It has all modern amenities including schools and hospitals. Caterers in Vivek Vihar are hired by those in need to serve a large number of guests or to give them a taste of something different. Everyone likes homemade food as it's believed to be hygienic and healthy but this shouldn't mean that the food served by the caterers is not. You must trust the caterers and have faith in their services.
What are the cuisines offered by the caterers?
Most of the caterers offer you a choice of cuisines and let you select dishes and drinks from multiple cuisines. This is important especially for weddings as you will have guests with a taste for different cuisines. Wedding caterers in Vivek Vihar can serve any cuisine including Mughlai, South Indian, Chinese, Italian, Continental to name a few. They always expect a large number of guests and prepare the food which is liked and make sure that there are no shortages under any circumstances. They have been hired to give the guests an enjoyable culinary experience and they will make every effort to make it so.
How do the caterers keep everything ready for you?
There are times when some of you want to gather and enjoy a party together like for religious prayers or small family get-togethers. If there may not be too many of you, the Small Party Caterers in Vivek Vihar can be hired. They usually bring prepared food to the venue but if you want them to prepare everything in front of you, that can be arranged too. Their charges will obviously be different. They will prepare any dish according to your requirements. They can arrange hot and cold drinks too, for those looking for tea or cola drinks at such parties.
How the caterers serve exactly what you have ordered?
India keeping with the tradition has a large vegetarian population. While dishes from other countries are mostly meaty and non-veg, India is famous for the vegetarian items from its cuisines. Veg Caterers in Vivek Vihar are hired by those who do not want anything to do with non-veg food. They prefer that food is prepared for them separately from non-veg items, i.e. there are no common utensils and even the kitchen areas should be separate. These caterers serve at parties big and small and come under different names like Vaishnav food indicating that they are veg only, caterers.
How experience allows the caterer to give you a better experience?
Birthdays can be celebrated in solace or with a bang. Those interested in partying on their important day can hire Birthday Party Caterers in Vivek Vihar. They don't just provide quality food but can arrange crockery, cutlery and glassware. If you are in need of service staff, they can be arranged too. They all serve with a smile and look after your guests without intruding. They can even prepare a big cake, big enough to serve a slice to everyone at the party.
We at ZoopGo help you in finding service providers including caterers for any requirements you may have. You just need to give us your requirements and your contact details. In moments 4 bets quotes free of cost will be on your mobile. You can compare and choose the right caterer according to your requirements.