Looking for Caterers in New Delhi: We will always find one that suits you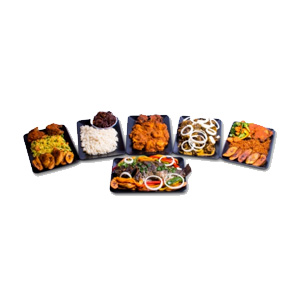 Delhi is the hip and happening city that doubles up as the capital of India. It is known for its party culture where people gather and share their weekly or monthly experiences, enjoying dishes at the same time.  These gatherings often require the services of Caterers in New Delhi. What are parties without food? Whenever you hear party invitations you think of your friends and the yummy, delicious dishes served there. Partying is in everybody's blood here.
Caterers for every occasion serving what you ordered
Most of these caterers serve at any occasion with any number of guests, but there are some like Wedding Caterers in New Delhi, who serve just at certain occasions. These caterers focus completely on food and preparing dishes is their livelihood. If one does something one must try to do it as well as you can. These caterers have learnt through successive parties what food will be liked and talked about. They know whether a dish is being enjoyed or not by the look on the face of their guests. They have perfected their recipes over a period of time and will not stop at anything but the best for their guests. Your guests are their guests.
Holding a small party, we are here to help
Even those partying at their home will need these services. Small House Party Caterers in New Delhi are here to help with arranging everything for the limited number of guests at your party. You have limited space in your kitchen for food preparations, so these caterers get pre-prepared food for you. More than often the customers use their own crockery and glassware to serve food and drinks. If you need someone to assist you with serving we can arrange well trained serving person to assist you.
Serving vegetarian and non vegetarian food, as per your needs
There are some customers who will only serve vegetarian food. The Veg Caterers in New Delhi, are of great use to them. These customers need caterers who prepare only veg food so that there is no contamination with anything non-veg.
The rest of the caterers serve both veg and non-veg items. They fall under the category of Nonveg Caterers in New Delhi. Owing to the large carnivorous population in Delhi, they are never short of work. There are strict vegetarians and so, there are strictly non-vegetarians too, who just want meat to eat anytime of the day.
Partying is fun and so should be the food served
If you want to hold a birthday party, food for your guests will be a priority. Birthday Party Caterers in New Delhi will do everything to make your day as enjoyable as they can. The starters, salads, main course, sweet dishes and drinks will all be as you ordered.
If you are looking for catering services online, you need not look further than ZoopGo. This online solution minimizes the time required to search for these service providers. You just select your requirements from a short menu and give your contact details. In moments 4 best quotes, free of cost will be on your mobile.
Hire Caterers in New Delhi According to Your Location
Dwarka
Dwarka Mor, New Delhi
 
Uttam Nagar New Delhi
Rohini
M G Road, New Delhi
Chhattarpur, New Delhi
L-Zone, New Delhi
Greater Kailash, New Delhi
Vasant Kunj, New Delhi
Saket, New Delhi
Uttam Nagar West, New Delhi
Mayur Vihar, New Delhi
Vikaspuri, New Delhi
Patparganj, New Delhi
Janakpuri, New Delhi
Shahdara, New Delhi
Greater Kailash 1, New Delhi
Kirti Nagar, New Delhi

Chittaranjan Park, New Delhi

Paschim Vihar, New Delhi
Moti Nagar, New Delhi
Malviya Nagar, New Delhi
Safdarjung Enclave, New Delhi
Lajpat Nagar, New Delhi
Indraprastha Extension, New Delhi
Pitampura, New Delhi
Shahabad Mohammadpur, New Delhi
Kalkaji, New Delhi
Laxmi Nagar, New Delhi
Mahavir Enclave, New Delhi