Top Photographers in Mira Road for Wedding and Other Events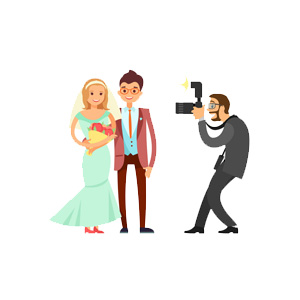 How many of you have been to Mumbai or how many of you want to go there and see the sites where the Bollywood movies are shot?
Most of us want to. And when we do we will definitely take photographs to remind us of what it felt like to recognize these sites. Photography is important to human beings as it assists us in memorizing something. We see a photo and we remember what that day was like or the reason why the photo was clicked. Photographers in Mira Road in western Mumbai are required by locals as much by the tourists.
How do the photographers contribute to your party?
Locally the photographers are hired often for various occasions and reasons. Wedding Photographers in Mira Road claim expertise in wedding photoshoots. They like being part of large crowds, mixing with them, asking them to pose or shift as they like. They are part of the welcoming party and are awake till the departure happens. They are hired by both sides. The groom expects photos of him on the horse or the chariot while the bride expects solo photographs after the makeup is complete. These photographers have the burden of these expectations, the weight of which they all carry very well.
How do the photographers help you realize your goals?
There are as many fashion lovers in Mumbai as anywhere in the country. Fashion Photographers in Mira Road are called upon not just for fashion shows or by fashion magazines, even the e-commerce companies hire them to click photos that will promote their fashion products. This type of photography always involves a model with dresses or with some accessories.
How experienced photographers make life easy for you?
If you want to sell your products, what better way than to sell them online. Searching for Product Photographers Near Me, will take you to photographers who have knowledge of product photography. Most e-commerce sites ask for 4-6 photos of your product from different angles before displaying it on their site. You can use these photos to display them outside your store or factory or on advertisement displays. An experienced photographer will approach this task as a customer, what is the information that the customer needs from these photos?
How do the photographers contribute to your success?
Corporate photography helps a company in projecting their image in the best light. It shows their services and products to the market. Corporate Photographers in Mira Road are hired by companies all across Mumbai for capturing images of their events, offices or their products and services which will help maintain their standing in the business. Their current customers will understand what they are up to and new customers will be attracted towards their business.
What is the extra that the photographers bring in?
All parents take all the care of their babies when they are small. They hire photographers for Baby Photoshoot in Mira Road, when their baby is old enough to respond to outsiders. These photos are not just for the parents to remember what their baby looked like but for the babies too when they grow up, to see what they looked like when they were small.
What about a photoshoot before the baby is born?
Maternity Photographers in Mira Road will assist the expecting parents in their photography requirements. The health of the pregnant mother is the most important factor and only the poses they are comfortable in are clicked.
We at ZoopGo are here to assist you in your online searches for these photographers. All you need to do is provide inputs in terms of your requirements and contact details and we will provide output on your mobile as the quotes from deserving service providers. You can contact us at 1800-12312-9655 for any pre-booking or post-booking queries you may have.