Connect with the Top & Verified Make Up Artist for Engagement Shoot in Delhi via ZoopGo & Enjoy Rocking Celebrations!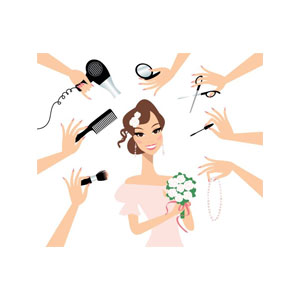 We want to treasure the special events of our lives forever and want to look graceful on our special days. Tying the knot is a dream of every person who is in pursuit of finding the best match for him or her. If by god grace you have found the perfect partners,  the celebrations of tying the knot begins, and the process begins with the Roka ceremony followed by Engagement.
Those who are quite enthusiasts and keen to attend the marriage ceremony know that how everyone is excited about the first big function before the actual wedding ceremony. The would-be bride also want to look exclusively special for their engagement day. Keeping in line with these ideas, we see that the demand for Makeup Artist for Engagement Shoot in Delhi may go rocking.
Different Engagement Makeup Styles Engagement Makeup Artists near me Follow:
Makeup with Airbrush: If you are concerned with makeup melting issues, you can easily opt for makeup with an airbrush. Airbrush makeup gives you a natural and dewy look on your engagement day. If your wedding is going to be held in the summers, you can opt for flawless airbrush makeup.
HD Makeup or High Definition Makeup:HD makeup is one of the most trending techniques in makeup for engagement shoots. This technique of makeup can hide blemishes, scars, or marks on any skin tone. In this makeup, powder-form of cosmetics are applied with help of brushes and blenders.
Mineral Makeup: Mineral makeup is the most natural makeup technique as it is free from any preservatives or chemicals. SO, we can say that mineral makeup is quite healthy for your skin.
How to Select the Top Engagement Makeup Artist Near me in Delhi?
 We can grab the support of the top engagement makeup artist near me by approaching the following ways:
You can ask for suggestions from your friends, family, and colleagues, neighbor, etc.
Surf the internet to pick the top five makeup artists appearing on the first search engine result page.
You can connect with the top and verified professional makeup artist in Delhi via ZoopGo. You can save your Engagement Makeup Cost up to 25% via our platform.
What are the Steps to Follow to Connect with Engagement Makeup Artist in Delhi via ZoopGo?
Go to www.Zoopgo.com and you will view home page where you will select the tab of makeup artist.
Now, you will be redirected to another page where you will see a question what type of makeup artist service do you want? You can select diverse options such as portfolio shoot, wedding, engagement, party, pre-wedding shoot, etc. This time go for engagement.
What services do you want only makeup, makeup, and hairstyling, or only hairstyling?
Where do you require the services such as at home, at any external venue, or at a makeup saloon? Also, select the number of persons for whom you need makeup.
Enter the required details about the date and location. After that you will fill in name and contact number and you will grab four-free-of-cost quotations from our verified makeup artists.
How to Connect with the top Makeup Artist in Delhi via ZoopGo?

You can buzz us at our toll-free number 1800-12312-9655 or else you can shoot an email to us at [email protected].