Book Best Caterers in Malad for Wedding and other Events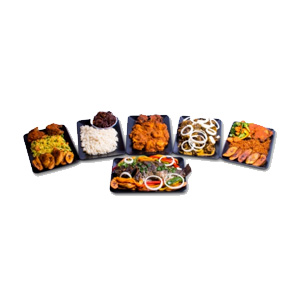 Caterers are those food experts who are capable enough to perform hassle-free cooking and handling of your guests at events so without a doubt, you must hire them for your upcoming ceremonies. If the birthday party or wedding event of your daughter is approaching nearer, then you must plan to hire the reliable caterers in Malad, Mumbai However, there may be the situation when you are hiring the caterers for the first time or do not have the time to search for the reliable catering service providers in Malad. In such a situation, there is no need to take any stress when Zoopgo is here for your rescue and make the task of finding the caterers a lot easier.
How to Hire the Malad Catering Companies From Zoopgo?
If you have finally taken the decision to hire the top birthday or wedding caterers in Malad, then there are some steps you are required to take to hire the service providers from Zoopgo, which is as follows:
Fill up a short and simple form either on the Zoopgo website or mobile application.
Mention your catering requirements correctly and clearly.
Get connected with the verified caterers in Malad instantly.
Get to know about the catering services and quotes.
Compare the charges and hire the one that suits your needs and budget.
List of the Catering Services Offered by Caterers in Malad
It is extremely important that you must be aware about the various kinds of catering services offered by the wedding or birthday party caterers in Malad for making your event memorable: 
Corporate Catering- When business owners want to plan a meeting or small office gathering, they choose these Malad corporate catering services where everything needs to be professional.
Wedding Catering- Marriage event is a special day for each one so to make the day special and amazing, you should hire the top wedding caterers in Malad for an unforgettable event.
Buffet or sitting Catering- When guests come to your venue and serve food for them on their own, they come and sit then take food as per their choices. All this arrangement is done by buffet caterers and we offer a list of them as well.
Kitty Party and Birthday Party Catering- The professional Malad caterers are also expert in handling short events like birthday and kitty parties at competitive prices.
Baby Shower Catering- When a newborn arrives in the world, this baby shower ceremony is organized where all the family members and friends gather together to give blessings to the baby and spend some quality time over the meal.
Small House Party: If there is any kind of small function in the house like the housewarming party, then the providers of the small house party caterers in Malad can be hired for making the event unforgettable with the delectable cuisines.
Hence, ensure that you carry out a comprehensive research work about the various kinds of the services provided by the caterers in Malad to ensure you get the best quality food items prepared as per your requirement and budget.