The Caterers in Dadar (Mumbai) will make everything special with their unique serving style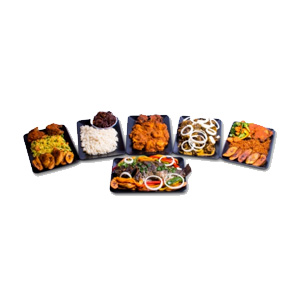 All caterers try to make the party they serve in as special as they can. Their core business is to prepare and serve food and they have perfected this art after years of experience in the industry. Even if you are new to the business you can hire experienced chefs to attain the same level as the established caterers. The Caterers in Dadar (Mumbai) usually serve locally but they are available across the city, if they get suitable offers. They believe in maintaining high quality standards, which their management enforces by observing the food preparation and serving activities. They also observe how the customers are reacting to their food and services.
How do caterers face every uphill task head on?
Most caterers will serve at any type of function. Every new assignment is a new challenge for them and they face it head on. Some of them though focus on one type of occasion like the Wedding Caterers in Dadar. They love working with large crowds. Their chefs don't just focus on quantity but quality too. Usually food items from a number of cuisines are served. These cuisines can be Mughlai, Punjabi, Chinese, South Indian, Italian and Continental. What you will be served depends on your budget. Usually you can tell the items you need or you will be given options by the caterers. Based on your selection, a menu will be created for the wedding party.
The caterers have their own network for your every requirement
We all have important days in every year and this includes your spouse's birthday. Birthday Party Caterers in Dadar are as important for the guests as is the decoration and entertainment for the kids. Most of these caterers will help you with the party cake, which they will prepare themselves or get prepared from a bakery, their business partner, according to your specifications. They will accommodate any request you may have.
These service providers will help you with catering and more
These caterers have their own shaminas in case they are to serve outdoors. The Small House Party Caterers in Dadar, will bring their serving pots and pans for your party. If you do not have sufficient area available for food preparation, they will bring prepared food, maintained at the right temperatures.
Every dish has a name for it
Most of the caterers decorate their serving tables, listing the names of the dishes in a fancy way, so you know what you are taking. Veg Caterers in Dadar are hired by individuals either for religious reasons or due to their preference for vegetarian dishes. Different dishes are served in different seasons and the chefs handpick the items from the mandi.
The caterers will serve for your diverse culinary tastes
These service providers will bring their crockery, cutlery and glassware, as per your requirements. The charges of the Non Veg Caterers in Dadar are on the higher side, as is the case in any restaurant you go to. Fresh meat is bought from the market to prepare high quality delicacies. Most of the time live tandoori grills supply freshly prepared hot food to the guests.
Different charges for different requirements
Everything in this world has a price, but price must not be regarded as an indicator of quality. There are caterers serving excellent meals at low costs, as they know they are doing a service to the society they are part of. The Catering Charges are on a per plate basis, i.e. the number of your guests will decide the overall price.
If you are searching for caterers Near Me in Mumbai, we recommend ZoopGo. We have prepared a requirements form based on our years of experience in the industry. Once you complete it, 4 best quotes, free of cost will be on your mobile. Alternatively, please connect with us at 1800-12312-9655 for all of your requirements and queries.