The Caterers in Dombivali (Mumbai) prepare and serve food effortlessly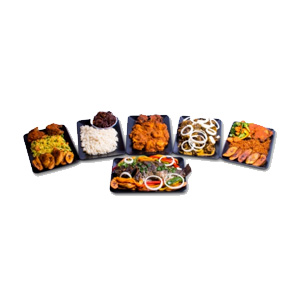 Food is an important part of every party. The venue, decorations and entertainment are important, but food is what most of the people will remember your party for. It keeps them busy and if a theme is being followed, reminds them what they are celebrating. The Caterers in Dombivali  are numerous, as the requirements for their services locally and across the city are quite high. 
All your dining requirements will be served
These service providers serve at weddings, birthdays, anniversaries, corporate events, festival parties and all other occasions that you are celebrating. The Wedding Caterers in Dombivali, are experts at serving large crowds. They prepare large quantities of food without compromising on it's quality. They serve starters at counters and offer items to the guests where they are sitting. Most of the main course is served on a self serving basis. The guests can pick and choose what they like and in the quantity they like. In the end ice creams in summers and hot gulab jamuns in winters are served. The dishes vary according to the choice of the customers.
Anything you need, just let the caterers know
There are times when some friends want to meet up or there is a small gathering, and you want to serve some delicacies too. The Small House Party Caterers in Dombivli are experts for these occasions. These parties are held within a house and usually no serving staff is required. The crockery, cutlery, and glassware are arranged by the party holder. In case the kitchen area is limited, pre-prepared dishes are served. The caterers make suitable arrangements to keep the food hot or cold as required.
No matter how you want to party, you will be served
We all celebrate our birthday, in one way or another. Some of you would prefer to hold a small party while others may book a venue and call in everyone they know. The Birthday Party Caterers in Dombivli will come to your assistance in either of these cases. In case of young ones they will prepare what the guest of their age group will like. In case of adults they will be able to arrange alcoholic beverages too.
These caterers keep religious sensitivities in mind
There are times in a year when the religious calendar only allows vegetarian meals. There are bhandaras where vegetarian food is served to anyone interested in them. People celebrate festivals together and the Veg Party Caterers in Dombivli, come in to serve their chosen veg dishes. These caterers prepare exclusively vegetarian items and their chefs never come in contact with anything other than vegetarian items. Most of them are vegetarians themselves and they prepare the dishes belonging to local and other cuisines.
Caterers are available for your different choices
Though Non-Veg food is not accepted religiously as it is believed that it corrupts our mind and body, there are regions of India where non-veg is part of the occasional diet. The states with sea beaches have fish on their plate once in a while. The Non Veg Party Caterers in Dombivli, often belong to communities different from the locals. Chicken and lamb dishes are commonly served at these parties.
These caterers will change the way you taste dishes
Local cuisines are tasted by us everyday at our homes. The Maharashtrian Caterers in Dombivali, prepare the everyday dishes in a different way. Their chefs play with the recipes to deliver something different. These dishes are also presented well to look appetizing. All items of this cuisine are served hot. These dishes are offered in other states too. This is done to surprise the guests, who would want to know what it is that they are being served.
The charges are always affordable and competitive
The questions from the caterers apart from the cuisines will be related to the expected number of guests. Once the price per plate is fixed, the number of guests will give the total Charges. The per plate price includes everything the caterer will do for you at the party. The serving staff include bearers, bartenders and others behind the live counters.
If you want to hire Caterers Near Me in Mumbai, we at ZoopGo will be more than useful for you. You can start by completing a small, well-designed form and in moments 4 best quotes, free of cost will be on your mobile. Alternatively, you can connect with us at 1800-12312-9655 to discuss your requirements or to get answers to your questions.