How Deep Cleaning Services in Vasant Kunj help you with a healthy lifestyle?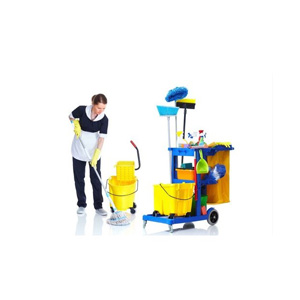 Vasant Kunj is a well to do area in south-west Delhi. It mostly has flats for accommodation and there are few malls and markets serving the citizens. There are few offices but not many as its mostly a residential area. Most of these flats are occupied and a large number of these are cleaned by the hired helpers. Though some residents prefer to clean their space themselves. People busy with business activities, with little time for personal upkeep and aged persons usually need these helpers. Deep Cleaning Services in Vasant Kunj are popular and are regularly called for service.
Everything will look brand new after deep cleaning
Deep cleaning is not just cleaning but also disinfecting. Kitchen Deep Cleaning involves cleaning of the cooking range, microwave, fridge, sink, slabs, floor, walls, windows and drawers. Cooking activity leads to grease deposits on your walls and machines and these are thoroughly cleaned with deep cleaning. You may also have food marks anywhere in the kitchen and these are also scrubbed out. 
Thorough cleaning of everything
Bathrooms are important part of your home. Bathroom Deep Cleaning, involves cleaning of the floor, walls, toilet, wash basin, taps, shower panel, geyser, windows, holders and mirrors. Everything is cleaned  inside out and includes removal of soap deposits anywhere in the washroom. Bathroom cleaner and glass cleaner liquid come handy in this process.
Regular deep cleaning will protect you
You must get your Apartment Deep Cleaning done once every few months or when you feel your apartment needs it. Deep cleaning involves the cleaning of everything in your house on the inside and outside. It helps in guarding against pests and disease spreading germs. The charges of deep cleaning services depend on the size of your apartment.
Clean space is a healthy space
Sofas in your house are used mostly for relaxation or giving your guest something to sit on and chill. Some people spend a large part of the day on them watching television. Sofa Deep Cleaning is important for a hygienic lifestyle. It's usually done with the help of vacuum cleaners, which pulls the dirt out of every corner of your sofa set.
Professional cleaning and disinfecting
Floors must be cleaned regularly as you don't want anything sticking to your feet when you walk on them. Floor Deep Cleaning involves mopping up of entire floor area and scrubbing of any marks on it.
Carpets give you a smooth feeling when you sit or walk on them, but they can be difficult to maintain yourself. Carpet Cleaning is best done by professionals, who vacuum clean it, scrub it, use chemicals to bring it back to life.
If you are looking for deep cleaning services in your area you can use our online solution ZoopGo. It assists you by reducing the time in search of these service providers. You just give us your requirements and in moments 4 best quotes, free of cost, will be on your mobile. You can compare the services provided and their charges, and finalize the option you think best matches your needs. All the service providers listed are registered with us and we have verified their commercial details.