Deep Cleaning Services in Anand Vihar - Professional Service and Unmatched Quality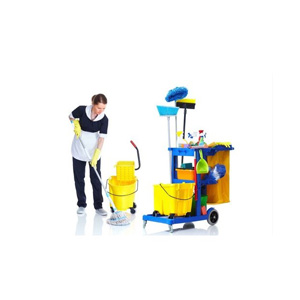 With the rise of the new Omicron Covid 19 variant, people in Anand Vihar, Delhi are now devoting their utmost attention towards cleaning for the purpose of preventing their beloved family members from the unwanted diseases. However, it also cannot be denied that cleaning whether it is of the house, kitchen, bathroom, etc has always been one of the challenging tasks, especially for the people who are struggling to find the free time and take care of the cleaning activities. In such a situation, the individual's search for the best providers of the deep cleaning services in Anand Vihar who will make their house germs free and most importantly safeguard the loved ones from the Omicron virus.
Why Hire Deep Cleaning Companies in Anand Vihar From Zoopgo?
Well, this is the question that will crop up into the minds of most of the people. When you decide to hire the bathroom or kitchen deep cleaning in Anand Vihar, then we only list the verified professionals after properly determining their credentials like the GSTIN number, company registration certificate, aadhaar number, pan card and so on. Other prominent advantage is that the trained professionals is that they make use of the quality chemicals and equipments to get rid of the dust like -
Government approved chemicals
Wipers
Steaming machines
Vacuum cleaners
Floor cleaner
Bleach
Sanitizer
Eco-friendly insecticides or sprays
Mops and duster
You just do not have to waste your day making hundreds of calls, searching for the deep cleaning companies in Anand Vihar. Choose Zoopgo to end your search for the top cleaning service providers  in Delhi who are quite experienced enough to fulfill all your cleaning related enquiries in a hassle-free manner.
Major Services Offered By Deep Cleaning Companies in Anand Vihar
There are various kinds of services being offered by the providers of deep cleaning services in Anand Vihar. Some of them are listed below:
Floor deep cleaning service
Bathroom deep cleaning service
Carpet deep cleaning service
Kitchen deep cleaning service
Sofa dry cleaning service
Mattress deep cleaning service
Zoopgo follows a strict background verification check to ensure that you experience the quality cleaning services. Hence, have a great peace of mind when you hire the service providers with us and make your house look CLEANER and SHINIER.
How to Hire Anand Vihar Deep Cleaning Companies From Zoopgo?
In order to get connected with the bathroom, floor or sofa dry cleaning service providers near your location in Anand Vihar, you have to carry out certain steps, which are as follows:
Browse Zoopgo portal or download the mobile app
Mention your requirements by filling up a short form
Get connected with the Anand Vihar deep cleaning companies over the phone
Get multiple quotes from the service providers, compare them and hire the one that meets your requirements.
Be it the bathroom, kitchen or floor cleaning, the deep cleaning service providers in Anand Vihar listed with us offer the quality services exceeding your expectations.