Hire Verified Deep Cleaning Services in Uttam Nagar and Make Your House Cleaner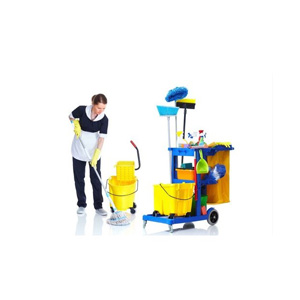 A clean home is no doubt a healthy home. However, if you think cleaning to be a challenging, tiring or a day long activity, then you are not alone as most of the people in Uttam Nagar, Delhi think on the same lines. Hence, in such a situation, you can plan to seek services of the professional deep cleaning services in Uttam Nagar who are experienced and finish their job in a timely manner. If you are searching for the reliable deep cleaning companies near your location instantly, then Zoopgo is your one stop solution for all your requirements.
Types of Services Offered by Deep Cleaning Companies in Uttam Nagar
There are various kinds of cleaning services being offered by the deep cleaning service providers in Uttam Nagar. It basically depends on your requirements regarding the kind of service you need:
House Deep Cleaning in Uttam Nagar
Fans, air-conditioners

Doors, windows, glasses

Electronic appliances

Upholsteries

Wardrobes and floor
Bathroom Deep Cleaning in Uttam Nagar
Kitchen Deep Cleaning services in Uttam Nagar
Exhaust fan, windows and chimney hoods

Sinks and taps

Refrigerator and microwave oven

Wash basin and drains
How to Hire Providers of Deep Cleaning Services in Uttam Nagar?
Hiring the deep cleaning companies for the purpose of carpet or floor deep cleaning services in Uttam Nagar is a stress-free process. All you are required to do is to take the following steps into the consideration:
Browse through the Zoopgo portal or mobile application and fill up the short form

Get connected with the verified deep cleaning companies in Uttam Nagar instantly near your location.

Compare the reviews, charges and hire the right ones that match your requirements and budget.
What are the charges of Deep Cleaning in Uttam Nagar
It is quite obvious that every individual is concerned about the deep cleaning charges before availing the services. You are not required to take any stress regarding the rates because the service providers associated with offer the competitive cleaning charges that will certainly not impact your financial budget. Furthermore, the deep cleaning rates are transparent and do not contain any kind of hidden charges.
Why Hire Uttam Nagar Deep Cleaning Service Providers in Uttam Nagar From Zoopgo
One of the biggest reasons to hire the deep cleaning companies in Delhi from Zoopgo is that the clients are connected with the VERIFIED service providers. We carry out a concentrated effort to validate the credentials of the service providers to make sure that the customers experience the high quality and professional cleaning services. Furthermore, the cleaning companies associated with us have years of experience when it comes to providing various kinds of services like floor cleaning, house cleaning, kitchen cleaning, bathroom cleaning, carpet cleaning and lots more in Uttam Nagar. Just fill up the form today to experience the best services at competitive prices and feel stress free.