The cuisine conscious Caterers in Sector 19 (Gurgaon) and their unmatchable servings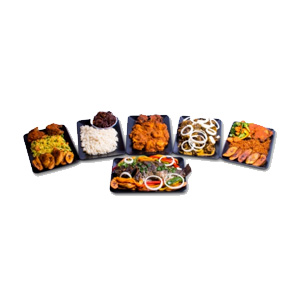 The economy of Gurgaon is booming and so is the number of foodies and eateries. People just don't like to eat themselves, with their families but they want other people to taste something they have liked. The Caterers in Sector 19 (Gurgaon) come to assist these individuals in this requirement for their near and dear ones. There are plenty of chefs out here experimenting with fusion food, almost every meal they prepare from any cuisine has an Indian touch. Though there are some chefs from overseas who guarantee authentic taste. Most of the caterers here specialize in more than one cuisine, such is the demand here for multiple cuisines at the parties.
How do the caterers help you to set a menu?
These caterers always give you the option of setting the menu for your event. Some will allow you to complete an online form and make selections while there are others who would like to sit with you and discuss your requirements. These options allow you to choose food and beverages options from multiple cuisines like Mughlai, Punjabi, South Indian, Bengali, Chinese, Italian and Continental among others. You can pick and choose as per your taste and budget. The Wedding Caterers in Sector 19 also provide packages with suggested menus which you should go through as they have developed these having served at numerous wedding parties.
How do different caterers react differently?
There are caterers here who will serve at any occasion while there are others who serve at specific occasions like the Small House Party Caterers in Sector 19.
Serving such parties gives them more time to focus on the quality of food they are preparing.
They have fewer guests to serve to, hence there is lesser demand on their serving abilities.
The organizers of Small house parties usually invite their closest friends and people they consider family. Food on such occasions is usually prepared in the customer's kitchen.
How do the caterers prepare a treat for your guests?
Most of the people if they have time and more importantly if have a budget will give lavish parties on their birthdays inviting everyone they know for a treat. Birthday Party Caterers in Sector 19 will be hired by them to serve their best and what they feel will be liked by the crowd. Most parties start with snacks and end with the cake, but some of us will serve dinner too. Live grills are quite common nowadays and are mostly available at no additional charges.
How do the caterers keep themselves ready for any situation?
If the weather is fine we would all like to sit and warm ourselves up in the sun. So, why not hold an outdoor party if you have any partying needs. Outdoor Caterers in Sector 19 will bring their own shamianas, lights, decorations for dining tables, the tables themselves if required. They are ready for the party but are you!
What are the other options provided by the caterers?
Most caterers will give you the option of bringing their crockery, cutlery and glassware.
They also provide service staff including bearers and bartenders in case you need them.
The charges of Caterers in Sector 19 are on a per plate basis. This cost is inclusive of all the services provided by the caterer.
If you are searching for caterers Near Me in Sector 19, you must try out ZoopGo. All you need to do is give us your requirements, with your contact details and in moments 4 best quotes, free of cost will be on your mobile. You can also connect with us at 1800-12312-9655 in case you want to talk and discuss anything.
FAQs
How will ZoopGo assist with Caterers in Sector 19 (Gurgaon)?
We are here to speed up your searches for service providers by providing you with quotes as the first step and not the last. The caterers listed will be serving in your locality and will match your every requirement criteria.
What is the quality of services of the Caterers in Sector 19 (Gurgaon)?
The service providers listed by us are registered with us and we have verified their commercial details. We recommend that you read customer reviews on our online portal and see what other customers think of them.
What is the cancellation and rescheduling policy of the Caterers in Sector 19 (Gurgaon)?
You must let the caterer know about your plans in terms of cancellation or rescheduling. This will allow any deposits to be reimbursed and the caterers will readjust their diaries. If they are available on the rescheduled date, they will be more than willing to accommodate your request.
How early should I book catering services for my party?
As early as you can, but at least two weeks before your party. Most good caterers stay booked months in advance and they need time to prepare for every party. They will buy fresh veggies and meat as your requirements may be.