Catch the Attention of the Top Pest Control Companies in Delhi via ZoopGo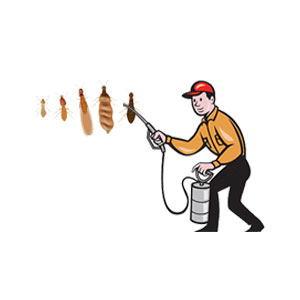 In the present era of the Pandemic of COVID-19, the demand for keeping your home neat and clean is raising to a great extent. We opt for varied ways of keeping our home neat and clean. Controlling the infestation of pests is one of the best ways to keep your surroundings tidy. Be it the surroundings of your sweet abode, or any commercial complex, the infestation of pests can cause big trouble to thwart your daily life and make it quite disturbed. The presence of termites in any commercial complex and home can cause a lot of trouble for you. In metropolitan cities, people want to opt for the professional services of Termite Pest Control. Therefore, one can see a surge in the demand for the services of Termite Pest Control in Delhi to control the presence of the pests around us.
What are the Different Ways to Control Termite in Your Home or Commercial Complex?
Identifying the termites and controlling them is a big battle that keeps our attention distracted. Yet, we should always stay aware of different signs that can help us to know the infestation of termites in our homes or a commercial complex.
Hollowed or Damaged Woods: If you see hollow or damaged woods on examination, it is a clear-cut indication that you may have the presence of termites in your home or commercial complex and it must be treated immediately to prevent further damage.
Sounds coming from the Walls: You can listen to the clicking sounds coming from the walls that give a clear indication that termites may be present inside your wall.
The presence of mud tubes inside your home or mud tubes near water can give an indication that termites are present either in our home or commercial establishment.
What are the Ways to Control Termite Pest Infestation in Delhi?
Two major ways that can help us out in controlling the termite infestation either in our home or commercial infestation is as follows.
Do it Yourself Pest Control: Many people opt for Do it yourself termite pest control measures which may or may not be effective to much extent.
Professional Pest Control Services: As people in metropolitan cities like Delhi do not have much time to opt for Do it yourself Pest Control Services, calling professional pest control services for help is quite a common scenario for us. But connecting with genuine companies of Termite Pest Control in Delhi should be our major concern.
How ZoopGo helps you to Connect with the Best Termite Pest Control Companies in Delhi?
ZoopGo, an esteemed platform has come out as a chief source for connecting you with the top pest control service providers in Delhi. We follow the below-mentioned steps to achieve our goals.
Connects you with Verified Service Providers: We at ZoopGo helps you to connect with verified termite pest control companies only as our experts make sure to check the original Pan Card, Aadhar Card, and Certificate of Incorporation of our service providers.
Get Free of Cost Quotations: We help you to grab four free-of-cost quotations from the top termite pest control service providers in Delhi.
Compare and Choose: We provide the dashboard facility to our customers where they can compare the reviews and ratings of different service providers and choose the one they like the most for accomplishing their pest control need.
How to Connect with ZoopGo to Fetch the Services of the Top Pest Control Companies in Delhi?
You can call us at our Toll-free Number 1800-12312-9655 or shoot an email to us at [email protected]. We assure you to connect with the best termite control companies in Delhi.