Now Bed Bugs Treatment in Delhi via Zoopgo is easy. How?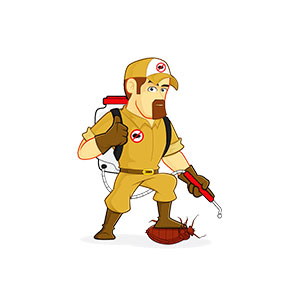 Bed bugs are small creatures that live in the blood of humans and animals. Even, a healthy female bug can lay 500 eggs in her lifetime. Therefore, they reproduce quickly and spread so far. Fortunately, ZoopGo with their professional bed bugs treatment in Delhi is highly beneficial. No surprise that this tiny beast spreads into the bed, couches, curtains, or carpets. Well, the havoc for your residential areas. However, these bloodsuckers leave a red itchy mark on your body and very dangerous for your pets and kids. 
Tip of the day:
Within every three months, it is necessary to appoint our pest control services. 
You can get reasonable prices which is highly beneficial for you. 
These are the things that are necessary to know. For many years we're highly appreciable for our trusted services. As we know that Bed Bugs Treatment in Delhi is considered essential. During COVID-19 it will be easy to connect with us. You can call us at our Toll-Free: 1800-12312-9655. Or you can email us at: [email protected]. Hence, we're actively available for all kinds of pest control services for home and commercial areas. We also offer deep cleaning and sanitizing services at very reasonable prices. So, contact us and get complete information according to the requirement. 
FAQS
How to monitor after the complete solution?
Hence, they take some time to leave your home. That's why two or three visitations are necessary. Still, it is necessary to check that is it effective or not. 
Check each leg of the bed. 
Have a look at your mattress. 
Also, check out the affected areas.
Well, you'll never see any bed bug if you suspect any one of them then call us again we will ready to help you.
Where bed bugs hide at home?
Hence, their flattened bodies are easy to hide anywhere in wardrobes, small holes in the bed, carpets, mattress, and box springs. Over time they scatter anywhere in your home because they live on blood so these tiny insects always prey on humans and pets. 
So, wiping out them all can be challenging even you can get rid of bed bugs on your own but they are impossible to handle. That's why a professional bed bugs treatment in Delhi is important in the way of a permanent solution. 
How Zoopgo helps in reducing such household issues?
First, they overview your residential areas. 
Here is an advantage you can use insecticides and pesticides that kills them deeply. 
They use various treatments of herbs, electrical chemical solutions. 
Even, they also use extreme heat solution to a temperature of 135 to 145 degrees Fahrenheit which is high enough to kill them all. 
After that, they provide you some instructions and directions. Follow them carefully which reduces the chances of having such issues. 
Professional treatment undergoes two to three visits or depends on the condition. Even you've to stay out from that room until the insecticide has dried. In that way, you'll get rid of such deadly insects easily.