Create a Timeless Glamour By Hiring Top Fashion Photographers in Kolkata From ZoopGo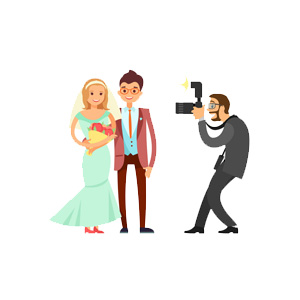 When it comes to fashion photography, capturing the essence of style and elegance requires the expertise of talented professionals. ZoopGo, a renowned online platform for hiring service providers, offers a pool of skilled fashion photographers in Kolkata who possess the creativity and technical know-how to bring your fashion vision to life. 
Why Hiring Kolkata Fashion Photographers from ZoopGo For Your Fashion Shoots
Professional Expertise: Fashion photographers listed on ZoopGo are seasoned professionals with extensive experience in the industry. They possess the skills to capture fashion in its true essence, understanding the importance of lighting, composition, and posing to create visually stunning images.
Creative Vision: The fashion photographers have a keen eye for detail and possess a strong creative vision. They can transform concepts and ideas into striking visuals, ensuring that your fashion shoot stands out and captures the attention of your target audience.
Technical Proficiency: Fashion photography demands technical proficiency in terms of camera settings, equipment handling, and post-processing techniques. The model photographers in Kolkata are well-versed in the latest tools and technologies, enabling them to deliver high-quality images that meet your expectations.
Collaborative Approach: The fashion photographers in Kolkata believe in fostering a collaborative approach. They work closely with clients, designers, models, and stylists to understand their vision, offer valuable insights, and bring all elements together seamlessly to create impactful fashion photographs.
Portfolio Showcase: The Top photographers in Kolkata listed on ZoopGo allow you to review the portfolios and previous work of fashion photographers before making a hiring decision. This enables you to assess their style, versatility, and ability to capture the desired aesthetic, ensuring a perfect match for your fashion shoot requirements.
Charges of Hiring Fashion Photographers in Kolkata
The charges associated with hiring Kolkata fashion photography service providers vary based on several factors. While specific rates may be discussed and finalized with individual photographers, here is a general overview:
Hourly Rates: Fashion photographers may charge hourly rates for smaller assignments or events. The rates typically range from INR 5,000 to INR 10,000 per hour, depending on the photographer's experience, expertise, and the scope of the project.
Half-Day and Full-Day Rates: For larger fashion shoots or extensive projects, photographers may offer half-day or full-day rates. Half-day rates typically range from INR 10,000 to INR 20,000, while full-day rates can vary between INR 25,000 and INR 50,000, depending on various factors such as the complexity of the shoot, number of looks, and location requirements.
Additional Services: Additional services such as post-processing, image retouching, and the provision of high-resolution images may incur extra charges. These services can be discussed and negotiated with the photographer based on your specific requirements.
It is important to note that the charges mentioned above are approximate and can vary depending on individual photographers, their expertise, and the specific details of your fashion shoot. It is advisable to consult with the photographers in Kolkata directly to get accurate quotes and discuss any specific customization or package options available.
Book Best Fashion Photographers in Kolkata From ZoopGo Instantly
Hiring fashion photographers from ZoopGo in Kolkata ensures that you have access to a pool of talented professionals who excel in capturing the essence of style and elegance. Their professional expertise, creative vision, technical proficiency, and collaborative approach enable them to bring your fashion concepts to life. By reviewing their portfolios and discussing the charges, you can find the perfect fashion photographer offering quality services near you within your budget.