Choose Verified Caterers in Secunderabad via ZoopGo & Enjoy an Amazing Feast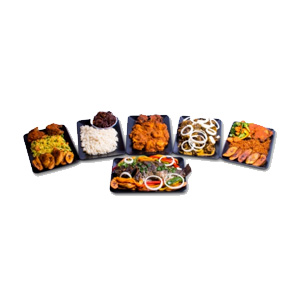 Attending social occasions is a blessing for every Indian and therefore, we also love to attend diverse social occasions from time to time. Be it attending a wedding ceremony, or else, attending a birthday party, or anniversary party, we look forward to enjoying a wonderful feast. Therefore, to fulfill the demand for several hosts and guests, the role of Caterers in Secunderabad comes to the fore. The people of Secunderabad want to hire the best catering service providers who can not only provide amazing food to the guests and hosts, but also work towards excellent presentation of the food.
The million dollar question that hits our minds is how we can hire the services of the best and affordable Wedding Caterers in Secunderabad. The answer of this query lies in sharpening our research skills to a great extent. Here are the following platforms that can help us book those caterers who provide relishing food to us.
Important Platforms that Can Help Us to Book Veg Caterers in Secunderabad:
Plan for Asking Recommendations: Recommendations opens up a plethora of options before us whenever we look forward to hiring the services of vegetarian caterers. So, feel great while collecting opinions from your friends, family, and other acquaintances.
Scout the Possible Options via the Internet: If you want to hire professional caterers, you can scout the internet and pick at least three to four possible options from the internet. It will help you a lot to broaden your research base while evaluating varied options from the internet.
Get Associated with the Top Online Portals: You can hire the top recommendations regarding choosing Brahamin Caterers in Secunderabad via the services of the top online portals, say We will act as a roadmap for you to connect with the best and verified Small House Party Caterers in Secunderabad.
What Steps We Should Follow to Connect with the Best Non-Veg Caterers in Secunderabad?
As soon as you type this address, you will view the home page of
You can select the tab of catering services. As soon as you choose this category, you will be redirected to another page.
Now select what type of catering services you want?
You will see varied options to select from such as wedding caterers ,birthday party caterers, Kitty Party Caterers, Engagement Event Caterers, etc.
You should select your food preference from diverse categories such as veg, non-veg, or else both.
In the next step, you can select your cuisine preference amongst North Indian, Mughlai, Punjabi, South Indian, Bengali, etc.
Now mention the number of people attending the event from 25-50, 50-100 and so on.
In the next step, pick a date and enter the location for which you want to have wedding caterers in Secunderabad.
Enter the name and contact number and you will easily get the free-of-cost quotations from the top 5 catering service providers in Secunderabad.
Perks of Approaching ZoopGo for Picking the Services of the Best Wedding Caterers in Secunderabad:
Once you approach ZoopGo, you can compare the reviews and ratings of varied caterers you want to choose.
You can get free-of-cost quotations from the top and verified caterers.
You can save your overall amount upto 25% whenever you want to book catering service providers in Hyderabad.
How to Contact ZoopGo to Book the Best & Verified Birthday Party Caterers in Secunderabad?
You can dial our toll-free number 1800-102-9655, or else, you can also shoot an email to us at [email protected].