Hire Professional Caterers in Gachibowli Hyderabad through Zoopgo & Make Your Event Flavorful!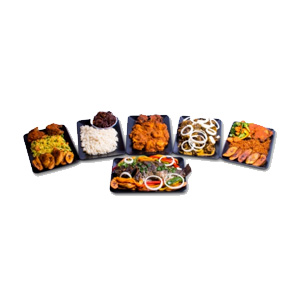 Delectable food is the center of attraction for any occasion and celebration. Hyderabad is a city that is known for its delicacies. The dishes have gathered a cult following, raising guests' expectations of hosts as soon as they see an invitation. The expectation is to taste its authenticity, gracious hospitality, and top-notch service. It builds immense pressure on the host to serve authentic and heavenly cuisines to tantalize their guests' palates. And so the hunt for professional caterers in Gachibowli, Hyderabad, begins. 
But finding the right caterers among plenty of choices is quite challenging. It is where we at ZoopGo, one of India's leading web aggregation platforms, come into the scene. Associated with thousands of 100% verified catering companies, we intend to simplify the search for customers and help them discover and connect with the best caterers in their respective locations, whether it's a wedding or corporate caterers in Gachibowli.
10 Most Popular Hyderabad Dishes for Your Wedding
Hyderabadi weddings have their charm. They exude regalness. Guests expect a lavish spread and tasteful hospitality from a wedding, and professional wedding caterers in Gachibowli make their wishes come true with their culinary art. 
Let us tell you that Hyderabadi dishes are a perfect amalgamation of South Asian, Arabic Turkic, and Mughalai with the influence of local Telangana and Marathwada cuisines. 
Haleem
Hyderabadi Biryani
Mutton Dalcha
Hyderabadi Dum ka Murgh
Shikampuri Kebab
Hyderabadi marag
Double ka meetha
Gosht pasinde
Malai korma
Hyderabadi Phirni
Catering charges in Gachibowli vary from one caterer to another and depend on several other factors, such as the menu, the number of dishes, food portions, types of catering services, etc. However, you may expect to pay between INR 450 and INR 2500 or more per person. 
Choose us to get the best
ZoopGo India's one of the most trusted web aggregation platforms and a one-stop solution with thousands of 100% verified service providers offering services in four categories: home, logistics, events, and automobiles, all under one roof. We've been connecting customers with their perfect service match for 10+ years and have united 95,000+ customers successfully with their ideal partner thus far. We bring thousands of reputed and well-liked catering experts, including birthday party caterers in Gachibowli, onto our platform, intending to make their memories delicious. 
Our platform is designed to help individuals looking for ideal services quickly at their fingertips. Caterers associated with us are 100% verified and trustworthy. Hence, you can rest assured of getting a reliable deal. You can also save up to 25% on your booking. That's a plus. Moreover, you can hire small party caterers in Gachibowli through us. 
Have a Glance at Our Exclusive features!
100% Verified Caterers 
24/7 Customer assistant 
Last Minute Booking service
Prices that are affordable and fit your budget
Quick quotations for price & service comparison 
Actionable insights with a personalized Dashboard
More Than Happy to Assist !
Call 1800-12312-9655 (Toll-free) or share your requirements by completing the available quote request form on our site to discover and book professional caterers near me in Hyderabad. Also, you can write to us at [email protected].
FAQS
What services can I expect from caterers in Gachibowli?
Catering companies in Gachibowli are responsible for menu planning, food preparation, presentation, setting up the tables, managing portions, serving during the function, and busing away dirty plates and glasses, cleaning and packing up everything in the end.
How do I hire caterers in Gachibowli at affordable rates?
You can find and hire verified and professional caterers in Gachibowli at highly affordable prices through ZoopGo just by sharing your catering requirements and contact info. Plus, you can reach out to close friends and family members for their recommendations for the same.
Should I have to pay upfront to book caterers in Gachibowli?
When booking catering services, a deposit is necessary. The deposit amount varies depending on the caterer. In most cases, catering companies want a deposit of 15 to 25% of the entire cost to schedule their services.
How far in advance should I book caterers in Gachibowli?
We recommend booking professional catering services at least 7-15 days in advance to avoid the last-minute hassle.