Hire the best private party planner in Delhi through ZoopGo for exceptional events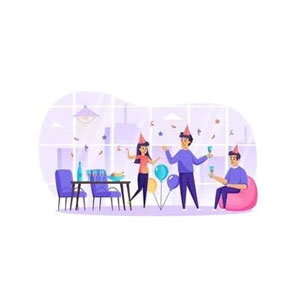 To achieve something beyond expectation: your mind should relentlessly focus on the tiniest details. However, organizing an event is not an easy gig. Those details demand great dedication and prudence, something that only experts can do. Many people feel hiring event planners is an unnecessary expense; precisely, the opposite is true. ZoopGo, with over a decade of experience, 1500+ associates, 45000+ happy customers, aims to connect you with the best private party planner in Delhi to add beautiful details and make it an affair to remember!
Why should you hire a private party planner in Delhi through us? 
Throwing a party is an expensive affair. Apart from that, it demands a lot of time and effort to shape the idea of a perfect party. But everything goes in vain if you fail to choose the right party planner. ZoopGo enables you to cut through the clutter of search engines and connect with top-notch and verified service providers in the least amount of time. Moreover, to verify the credibility of our associates, we check their KYC documents: 
Certificate of incorporation
Aadhar Card 
PAN Card 
Plus, those who want to take their next big event online can hire virtual party organizers in Delhi through us as well. We promise to connect you with tech-driven event management solutions and let you enjoy a digital party like never before.&
What perks do you gain by hiring a private party planner in Delhi through us?
(1) Best services in minimum time - One of the main advantages of hiring a private party planner through us is you get optimal services in no time. To get services, you need to list your requirements with us on the form available on our website. Our experts will send you the free quotes from four service providers instantly. Moreover, you get insights into a service provider's business through our dashboard feature and make a sound decision.
(2) Save money - A private party is an expensive affair, and our experts understand just that. Thus, they ensure that you get the best yet budget-friendly services. Plus, our listed party planners have a great network of vendors and contractors. They can get you discounts and deals.
3)The 24/7 world - The customer care support assistant is available night and day. So you don't need to fret over anything as you can get assistance anytime.
 
For any further query or concern, don't hesitate to call us on our toll-free number - 1800-12312-9655.