The effective services for Pest Control in Noida Extension will put you at ease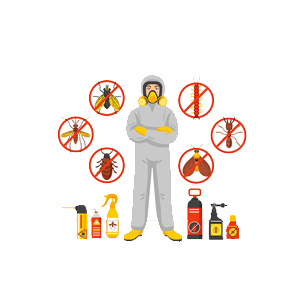 Noida extension is a part of Greater Noida, and is popular with professionals as it is well connected via roads with the employment hubs nearby. This area faces the same pest problems as the rest of the National Capital Region. The services of Pest Control in Noida Extension (Noida) hence are always in demand. There are some individuals out there who believe they can handle the pest situation at their premises themselves. However, you must act only when you are supremely confident, as any delays will only result in the increase in the number of pests in your premises. 
Using Termite Control services at right time will save your furniture
These service providers handle all kinds of pests including termites, rats, bed bugs, cockroaches, lizards and others. There are different ways to tackle different pests, both in terms of chemicals and methods. Every service for Termite Control in Noida Extension will tell you the best way to avoid these pests is by using their services pre-construction. Though they have the resources to handle this problem post-construction. However, in the latter case, your woodwork may face some permanent damage before you detect the presence of these pests. Hence the best home builders hire these professionals to spray chemicals at the area where the building is being built and at each floor small holes are dug up, that are filled with anti-termite chemicals. This will make sure that these pests don't consider your premises for infestation.  
Catching rats should always be a priority
Most of these professionals offer both residential and commercial pest control. The services for Rat Control in Noida Extension are required by all kinds of premises whether homes, hotels or restaurants. These furry creatures come in all sizes, big and small, and they will scare anyone including the kids at your place. The best way to catch these menaces is by using rat traps or cages where some food is inside to attract the pest to the cage where these are then trapped. Often some service providers may use rat poison to terminate the rats. It's recommended that you seek professional help as soon as you detect their presence.
Hire Bed Bugs Control services to avoid sleepless nights
Different pests prefer different parts of your premises. The bed bugs, as the name suggests infest the beds in your homes. If you see them in your bed or upon you, you will be concerned if not scared and you may not prefer using the bed till these pests are gone. You may sweep them off your bed sheet and brush them off from your bed, but these problems can recur. The services for Bed Bugs Control in Noida Extension will help you get rid of these pests permanently. These professionals will thoroughly clean your bed sheet and mattress. These will usually be sundried while at the same time they will spray chemicals to annihilate the presence of this menace
You must control Cockroach population before the problem goes out of hand
Every pest brings problems of different nature into your premises. The cockroaches are known to be disease carriers and they multiply quickly. There are quite a few sprays available in the market to tackle them. However, you must read the instructions carefully and you may have to leave your premises for some time due to poisonous effects and bad odor. If you are not able to contain the problem, you can hire the services for Cockroach Control in Noida Extension. They have the tried and tested chemicals and they will ask you where you detected them. Then they will find out their bases and use the chemicals the right way to exterminate them. They will clean up once they are done and they will apply chemicals at all possible entries to your house for cockroaches. They will also tell you ways to avoid the cockroach problems. 
The Lizard Control services will guard you from this dangerous pest
Lizards are poisonous reptiles and their presence in your premises can threaten the life of all residents. Though known to eat flies and insects, their bites can be extremely poisonous. Hence once you find them anywhere in your premises, contact services for Lizard Control in Noida Extension immediately. They will figure out where they can be and the parts they will like to go to. They will use chemicals that will kill this dangerous pest.
The Charges will seem small compared to the problem you are facing
What may prevent you from calling the pest control services is the cost of their services. However, there is no harm in giving them a call or sending them a message, to get an estimate of their Charges. You can even tell them your budget and they will let you know what can be done for you. There are different charges for different pest problems and these may be higher for highly infested areas. You can even hire them for fumigation, as a community, to kill all mosquitoes in your area. You can pay collectively for this.
If you are looking for Pest Control services Near Me, you can come to ZoopGo. We have 4 best quotes, free of cost for all customers who complete our requirements form. As an alternative, we have consultants available at the Toll-free number 1800-12312-9655. You can call us to discuss your requirements or to seek answers to any kind of queries.