Hire The Best Deep Cleaning Services in Nariman Point, Mumbai, Through ZoopGo for a Healthy & Sparkling Clean Space!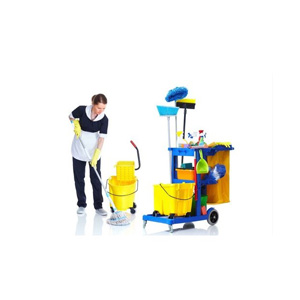 If you are struggling to strike the correct balance between work and home, you are not alone! And in metros like Mumbai, the problem intensifies further. In Mumbai, where life and local trains are buzzing 24x7, one must put significant emphasis to get things at home in control too. Some of the most important daily chores like cleaning are left unattended in the hustle-bustle. However, negligence towards cleanliness and hygiene can put your health & wellbeing at risk. That's where deep cleaning services in  Nariman point, Mumbai, come into play. At ZoopGo, we are one of the prominent web aggregators, striving to connect you with the best deep cleaning professionals, helping you achieve a fresh, healthy, and sparkling space. 
Why Professional Home Deep Cleaning Services? 
A dirty home attracts unruly bacteria, germs, and viruses. With the increasing dust and dirt, viruses and batteries also multiply. House deep cleaning is one of the most time-tested, sure-fire ways of getting rid of dust bunnies, germs, and viruses. So take charge and book the best house deep cleaning in Nariman Point, Mumbai, through us, for spick and span space. 
Importance of Kitchen Deep Cleaning
Drift and debris are missed on regular cleaning. Cleaning companies on ZoopGo offer quality kitchen deep cleaning in Nariman Point, Mumbai. Experts clean every nook and corner, from storage to ceiling, walls to canopies, and grease filters, removing potential and harmful dirt, bacteria, germs, grease, and oil, enabling you to prepare delicious and quality food in a safe and hygienic environment. Moreover, charges for deep-cleaning services depend on the size and area of your house or any personalized services you choose like sofa cleaning, carpet cleaning, etc. 
Why ZoopGo? 
ZoopGo is a one-stop solution with thousands of verified and highly-rated service providers. We offer multiple services under four categories: Home, Event, Logistics, and Automobile. So far, we've successfully connected 94000+ happy customers with their ideal service partners. We can rapidly link you with the best full-house deep cleaning in Nariman Point, Mumbai, at surprisingly reasonable prices. 
Save Up To 25% On Your Bookings With Us! 
Share your cleaning requirements with the contact info in the form listed above right in our portal, and things will start rolling. Our experts will get back to you with the first four free quotes. Compare the services and fees. Book the one that best fits your needs and budget while saving up to 25% on your booking. We also offer personalized services like kitchen, sofa, bathroom deep cleaning in Nariman Point, Mumbai, etc. 
Services That Set Us Apart! 
Verified Service Providers 

Instant quotes and bookings 

Dashboard for Actionable Insights 

24/7 Customer Support 

Short Notice Bookings 

Economical Services 
Always At Your Service! 
Happy to assist! Call us at 1800-12312-9655 (Toll-free) to find the Best deep cleaning services near me in Mumbai' or post your deep cleaning requirements by completing the quote request form available on our portal.