The Amazing Checklist for Residential Deep Cleaning Services in Mumbai by ZoopGo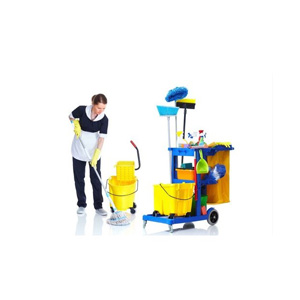 How many times you're trying to keep your environment spick and span? A person with Obsessive-Compulsive Disorder (OCD) understands the struggle of maintaining an organized environment. The regular cleanliness of your house in detail is a bit harder. So, take note of Residential deep cleaning services in Mumbai for a tidy and welcoming environment. 
It took a couple of hours to transform all the mess into a neat and clean surface. This Diwali ZoopGo can be your first choice! To de-clutter your home and making your stylish interiors unnoticed.
Here's everything you need!
A Hygienic Toilet (Woman's first choice!)
Clean kitchen from sink to the stove (Your chef's first choice!)
Well-organized and refreshing living room (Your guest's first choice!)
Germ-free and sanitize home (Your Mom's first choice!)
Pest-free ceilings and washroom (Your wife's first choice!)
How ZoopGo Will Help To Hire Home or Commercial Deep Cleaning Service Provider in Mumbai
ZoopGo is one of the best online platforms where you can get connected with the reliable providers of deep cleaning service in Mumbai instantly. We make it a point to verify the credentials of the service providers before adding them to our portal. We follow a very strict background verification process and for this purpose, we check their company registration certificate, pan card, aadhaar card and other legal documents to ensure you have a stress-free experience.
Hiring the Mumbai deep cleaning companies is quite easy from ZoopGo. You can get the FREE quotes from the service providers easily in a three step process. Just fill up a form, provide the essential details, the deep cleaning companies will get connected with you in no time, get the charges, compare them and hire the best one according to your requirement and budget.

You can see your all last request and quotation of professionals you can review to your professional as well that will help hire professional in a convenient way. We all aware of the fact as well Mumbai is the busiest city in India where people don't have time to clean the home so need to hire Deep Cleaning Service in Mumbai. Here in Mumbai professionals provide a variety of deep cleaning services for residential and commercial needs; you can customize your service according to your need.
Why ZoopGo for the complete checklist of deep cleaning services?
A planned A to Z cleaning task is necessary. For example Day one for toiletries, Day two for kitchen, Day three for rooms, etc. These procedures take a lot of time and days. This is the only reason for appointing apartment cleaning services. Here's the checklist of their complete services:
Dusting and Vacuum
Ceiling fans 
Faucets 
Vent covers 
Carpets
Doors
Electrical appliances 
Complete cleaning of bathroom and toilet
Greasy floor
Walls
Laundry 
Disinfecting the entire area 
Or more 
Why do you need to hire deep cleaning services in Mumbai?
Due to the busy schedule of working professionals people in Mumbai prefer to hire deep cleaning services. And, it is really helpful to maintain your home and commercial offices. 
It makes the surrounding completely free from filth. 
After depth cleaning the chances of viral infection and bacteria reduces.
At the end of the day, you don't need to worry about your unclean home. 
Your relatives will feel warm and so welcoming at your place. 
You will love your corner with a mug of coffee on weekends. 
The house party with colleagues will be impactful.
The basic regular dusting and brooming are enough.
Now, you can spend your quality time at your place.
Most, importantly it is beneficial for the professional to work from home. 
Tips to hire reputed Residential deep cleaning services:
Make a list and know which area of your home requires complete cleaning services. 
Research more and more.
Meet with them and ask about their working procedure.
Be clear about budget and packages. 
Know about their previous experiences. 
Explore their websites and feedback section. 
Ask for the equipment and cleaning chemicals and agents. 
Then finalize them accordingly.
Different type of deep cleaning Mumbai
Here many types of home deep cleaning services are available you can choose services according to your need. ZoopGo here plays a role to customize your service need according to requirements.
1. Full home deep cleaning service in Mumbai
Full home deep cleaning service includes whole-home cleaning including kitchen, bathroom, and all areas of the house. ZoopGo professionals provide the quality service of full house Deep Cleaning Service Mumbai with all types of services like vacuuming, dusting, disinfecting, and complete dressing of the house. When you hire experts on ZoopGo platform, it's very easy and convenient. You will easily get quotes from 3 to 4 professionals and you can select your time slot as well according to your need.
2. Floor & glass cleaning Service in Mumbai
Sometimes we don't need full home cleaning service so needs to customize our services according to requirement. Floor and glass cleaning need specialized professional those have all required tool to clean the floor and polishing floor and clean glass in expert way.
3. Sofa cleaning services in Mumbai
Sofa cleaning service is a very tough task and everyday lot dust and dirt deposit on the sofa which is not easy to clean for this service we need hire professional sofa cleaning service provider in Mumbai those have all types off valid tool. There are some techniques used by professionals.
Vacuuming
Scrubbing
Shampoo and washing
4. Kitchen cleaning service in Mumbai
The kitchen is an area where we need to maintain more hygiene because it's more related to our health so the need is very neat and tidy. As we are aware of the fact some areas in the kitchen where we don't have the attention on everyday cleaning so need to hire expert kitchen cleaning service provider.
5. Carpet cleaning services in Mumbai
Expert carpet cleaning service provider has all tools to clean all types of carpet like School carpet, office carpet and residential carpet.
6. Industrial and Commercial cleaning services in Mumbai 
Industrial cleaning service includes all types of machinery exterior, wall cleaning, and floor cleaning this job only possible with trained and expert professional,  Commercial cleaning include cleaning of school space, hospital, mall, office space. Today all building are made with more on the glass outside that need to be cleaned in year two time the technique used to clean the outer area of glass building come under façade cleaning services, and city like Mumbai façade cleaning services need increasing every day.
How ZoopGo is preferred for residential deep cleaning services?
Here're some good things about us. 
You can personalize the list according to the area, space and budget. 
You can contact directly to our customer support at 1800-12312-9655.
We appreciate our customer's suggestions at 

[email protected]

.
No more struggle and confusion about the best here you'll know them better. 
Frequently Aksed Questions Related to Deep Cleaning Services in Mumbai
What are the factors should consider before hiring a deep cleaning proffesional in Mumbai? 
See the experience of the service provider

Certification they have

Availability

How they calculate the rate

Do I have granted for satisfaction?
How Do I prepare my house before cleaning services visit us? 
Put your important paper and bill at a safe place
Identify the area of attention for cleaning
Keep away your pet
Put your household item lying out
Services Included In Home Cleaning Services in Mumbai:
(1) Cleaning and sanitizing bathrooms
(2) Cleaning and removing cobwebs from all rooms 
(3) Wiping and cleaning kitchen surfaces
(4) Cleaning and dusting balcony area 
(5) Dusting, cleaning of ceiling with MF duster
(6) Dusting, cleaning of fans and air conditioner
(7) Dusting of walls done by MF Duster
(8) Cleaning windows glass and channels
(9) Cleaning, dusting, vacuuming of curtain, sofa and carpet
(10) Wiping and Cleaning of Glass
(11) Cleaning and dusting wooden doors and furniture
(12) Vacuuming and Scrubbing of floors
(13) After removing 
Modern Tools, Equipment and Materials Used for Deep Cleaning
(1) Quality cleaning equipment and chemicals
(2) Single-Disc machine/ Handheld scrubber for effective floor cleaning.
(3) Advanced vacuum cleaner with power suction
(4) Microfiber cloth for cleaning and dusting
(5) Scotch Brite Spin Mop, foam and scrubbers
(6) Best quality Ladders, bucket, wiper and mugs
Approximate Cleaning Time Duration: 6-8 Hrs
Benefits of Hiring Providers of Mumbai Deep Cleaning Companies Through Us 
(1) Competitive Charges: We give you the best and affordable cleaning charges offered in the market.
(2) Highly Rated Experts: Connecting you with the most successful and certified professionals.
(3)Timely and Quick Service: Our experts are dedicated to delivery quality services in a timely manner.
(4)Usage of Safe and Effective Chemicals:  Our professionals only use eco-friendly and government approved chemicals for your safety.
Safety Measures Included While Offering House Cleaning Services in Mumbai.
(1) Maintaining zero contact and social distancing
(2) Mandatory temperature check and monitoring
(3) Wearing face masks and gloves
(4) Sanitizing the hands regularly/ Disinfection of hands regularly.
(5) Compliance of Aarogya Setu App
Do you get tired of seeing dirt around your home and now want to get rid of it hassle-free? Hire, Professional house cleaning services in Mumbai for stress-free experience.