Why there is a great demand for Whitewash Painters in Mumbai?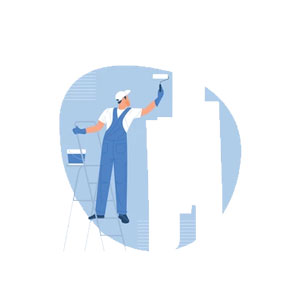 Mumbai, known as the commercial capital of India, has buildings of all nature and for all purposes. Anything, any service known to this world is available in this city. There are rich folks residing in posh areas and not so rich ones in more down to earth areas. All of them reside in and work in buildings that need painting services. Everyone hopes that once painted that paint will last for years.
Who needs whitewash!
Whitewash painters are different from other painters as they only work with white color. The reason for this is the chemical, quicklime, they use to prepare their painting solution.  It is popular among those with low painting budgets in their mind and the fans of white colored walls and  furniture.  There are plenty of both in the city and there are plenty of opportunities for  Whitewash Painters in Mumbai.
DIY or hire professionals
Though the solution to be prepared is cheaper, but the cost of the labor required is not. It's the same per day as for all types of paints. Hence a large number of people with limited budgets try to do the painting work themselves. But if you find that to be difficult you can hire Whitewash Services in Mumbai. These painters will tell you if you need to move something out of the room or it can be covered with newspapers, while the painting goes on. If you have heavy furniture in your room it will be worth considering hiring laborers as you need them.
Preparing the right solution
The overall cost with this type of painting does get low and the Whitewash Charges are about Rs 10 per Sq feet. Another reason for hiring professionals for whitewashing is to prepare the right solution. It should not be too thick or thin as that will cause problems with painting and there will be wastages. The painters may be specialists in whitewash or paint with all types of painting methods including whitewash.
How we can assist you with your whitewash requirements?
If you are searching online for Whitewash Contractors Near Me, in Mumbai  you will come across ZoopGo. We are an aggregator and a large number of painters across the country have registered with us. We have verified their commercial details.
Every time you search for the whitewash painters with us you will have to tell us what you want painted, when will the painting take place and the location where the painting activity is to take place. In moments after you give us your contact details, 4 best quotes from us will be on your mobile. These service providers are local to you and listed for you because they match your requirements.
Instead of searching for them and contacting the painters, one by one, the same information will be with you with some gentle clicks of your mouse. All the whitewash painters listed with us are experts and have reviews about them on our portal.