Benefits of Hiring Corporate Event Planners in Mumbai through ZoopGo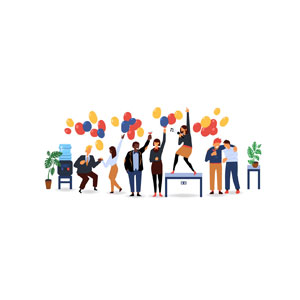 The secret of every successful corporate event is the planning and great execution flow of all events. Corporate events are no more basic or dull affairs. Corporate events are expanding and changing quickly. It has advanced to the point that events now revolve around what attendees will remember about the event, not just being focused on a conference or a product launch. 
There are multiple firms in the market that can successfully plan your corporate events. However, if you are confused about how to reach reliable and authentic Corporate Event Planners in Mumbai then the easiest way for you to connect with ZoopGo. 
With the presence of various professional corporate event planners in Mumbai, it becomes a bit confusing to choose the most ideal one. As the finance capital of India, Mumbai is the most stunning location for organizing a corporate event or party. 
Major Role of a Corporate Event Planner in Mumbai 
Well, the role of a corporate event planner is vast. They plan all the small to big details. They handle Seminars and Conferences Management and other prospects of the events. 
Time Management
Unlike naive and inexperienced individuals, corporate event planners carry out all the activities in a time-efficient manner. Time management skill is a must for all event organizers. One smart way to achieve well in this area of the event is to divide the whole event into different segments for better 
Backup Plans
Another crucial role of a corporate event planner is that they always have some backup plans in case of miscoordination. The chances of things going wrong or not according to the plan are very obvious in event planning. But the companies keep the alternative plan so that the flow of activities doesn't break. 
Flexibility
Last-moment changes are too common in any major events. Therefore, the big corporate event planner firms have an understanding of this aspect. Event planners must adopt a flexible strategy if they want to be the top event agency in Mumbai. Top event management companies train their event managers to be flexible and ready to adapt to any situation. 
Why Choose ZoopGo For Hiring a Corporate Event Planner In Mumbai
ZoopGo is a well-reputed online platform which provides you with all the relevant assistance and support to find the best corporate event planners in your city. There are many reasons why ZoopGo should be your first choice while searching for a Corporate Event Planner in Mumbai. 
Here is the reason why it should be so;
Listed only well reputed and verified Corporate event planners on our website.
A team of experts to provide you with assistance 24*7 over any query
Multiple quotes from 2-3 verified event planners so that you can compare and choose.
Lastly, Corporate events are not just limited to the office party or product launch but comprise Seminars and Conferences Management, MICE Management, Exhibition Management Services, Fashion Shows Event Management, Virtual Shows Management, Offsite Tour Management, Team Building Activities