How to easily & quickly hire pest control in Gurgaon at ZoopGo?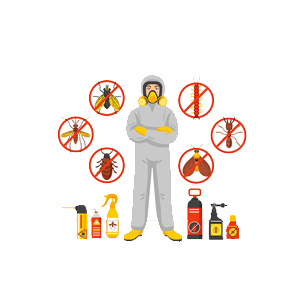 Hey! You yes you! Have you ever been scare of wall lizards or having rodents partying into your kitchen? Well, you never want to share your meal with rats and ants. So, it's a signal from the universe that you should hire Pest Control in Gurgaon.
You know it's a huge problem because if your area is having cockroaches, flies, ants, and spiders then what's the point to make your place healthy for a living? Yes! If you really love your residential area then invest your money and time with the right providers.
Luckily, ZoopGo is here for enough service providers. And in this post, we're going to show you our professional pest control. 
Types of pest control
Well, Spiderman and Ant-man seem good in the Marvel series. But the reality is that these are pests and somehow they are dangerous for residential. 
So, here we're introducing you to types of "Pest-men"! Yes, a person who helps in to get rid of irritating insects and rodents.  
It's a way of deep cleaning to reducing the leftover, trash bin, cleaning the kitchen sinks, corner of the toilets, and other household items. 
How to hire pest control?
First, make a list according to the pest at your place. 
Accordingly, explore more and more for commercial or Residential Pest Control. 
Then it shortlists at least 3 to 5 services providers. 
Even, it will be better if you meet with them and ask about the budget and the way they work. 
However, ask for which type of pesticides they are using and how many visitations they provide. 
Never forget to ask for license services. 
"No more cockroaches under your shoes. Say not to pest and yes to ZoopGo!"
Hey! It's the festive season and you never want to spend the time with termites on your wall and rats with your sweets. So, follow the above guidelines for a quick and easy solution to get rid of pests. 
Now say Hello! To our customer support:
When-when the havoc of wasps and deadly pests spreads the bacterial infections and then the name Z-o-o-p-G-o becomes the savior. Believe it or not but it's time to say hi! To us at 1800-12312-9655, or email us at [email protected].  
So, now compare various pest control services in Gurgaon on our web portal and get hire a suitable one. You can contact them and overview their websites and the customer's feedback section. We're here for helping you for better.