Get the best car rubbing & polishing services in Ghaziabad through ZoopGo & make your car look brand new!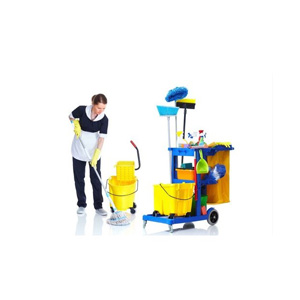 No matter how much you take care of your car, you can't maintain the exterior appearance with basic cleaning. Your car will lose its charm over time. But don't be upset! Professional car rubbing and polishing services have got your back covered. You can try ZoopGo, India's top-rated internet portal, to get the best car rubbing in Ghaziabad and assure your automobile stays new and shiny.
6 Benefits of professional car rubbing and polishing in Ghaziabad
Remove scratches - When a four-wheeler ply on road, avoiding scratches becomes possibly impossible for a driver. Professional car rubbing in Ghaziabad eliminates the most difficult scratches and fixes your car's appearance.
Covers paint defects - Botchy paint marks and uneven paint coat makes a car look dull. Therefore, professional services of car polishing in Ghaziabad. Automotive experts rectify the nuisance and make it brand new.
To bring luster and shine back - Professional car rubbing, on one hand, brings back the gone-away luster. On the other hand, polishing provides a flawless finish to your car, making it appear brighter and shinier.
Longer lasting finish - Professional car rubbing and polishing services are the best ways to prolong the car's appearance. It makes your car's exterior look clean-cut and ensures the finish lasts quite a bit longer.
Protects against sun damages - Besides scratches, direct sun exposure causes significant harm to your car also. Faded paints, discoloration, etc., are some of its symptoms. Automotive experts with car rubbing and polishing services add a protective shield between your car and sunrays.
Improve resale value - Buyers judge your car's price through its outer appearance. A fading chip-off paint downgrades a car's resale value. Professional car rubbing and polishing replenish the dull look of your four-wheeler and improve its resale value.
Why ZoopGo
ZoopGo is India's top value-added aggregation platform with 1500+ verified partners. It has been catering to customers' home services and automobiles needs for 10+ years. It has served 45000+ customers till now by connecting them with their perfect match. It's one of a kind as it connects customers with the top players of the automobile repairing world at reasonable prices with the click of a button. Whether you want the best car rubbing or car polishing in Ghaziabad, ZoopGo is the one-stop solution for all your car needs.
Our services -
Verified service providers
Instant quotes and bookings
Dashboard for actionable insights
24/7 customer support
Short notice bookings
You are just 3 steps away from your ideal automotive partner -
Step #1 - List your car rubbing and polishing requirements with us to receive the First Four Free Quotes.
Step #2 - Check and compare quotes. Use Dashboard to get real insights into a service provider's business.
Step #3 - Call & book!
We'd be more than willing to assist! For further queries call us on our toll-free number 1800-102-9655.
FAQs
How do I find excellent yet affordable car rubbing services near me?
You can use ZoopGo to find the best car rubbing services in your proximity & at reasonable rates.
How much do professional car rubbing and polishing services cost in Ghaziabad?
The cost of car rubbing and polishing varies on several factors, such as the model of the car, size, its condition, etc. However, you may have to pay somewhere around INR 2500 to INR 7500 for the services.
Is professional rubbing and polishing good for a car?
Yes, professional car rubbing and polishing services remove a fine layer of car paint and eliminate the scratches and other imperfections, making it look brand new.
How often should I polish my car?
The healthy frequency of procuring car rubbing and polishing services is 6 to 12 months.
How long does professional car rubbing and polishing last?
Professional car rubbing and polishing services last around 4-6 months in most conditions.
What is the difference between car rubbing and polishing?
These two terms are confusing. Although polish is the process that helps to restore auto paint, waxing is the final protective layer.
Can rubbing and polish ruin a car's look?
No. These two processes are used to remove enough paint and imperfections. Plus, it brings back the pristine appearance. However, frequent rubbing and polishing could damage the surface of the car's bodywork.