Avail of the standard and high-quality services of car polishing in Delhi through ZoopGo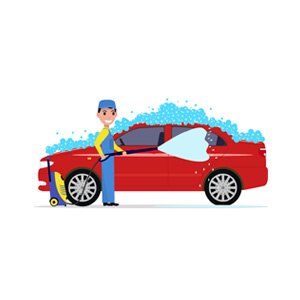 Delhi is the National Capital Region where every third person is using luxurious cars such as Audi, Ford, SCODA, BMW, Jaguar, etc. But, these cars also demand certain maintenance per month that further involves a lot of money and time. It's not a cup of tea for every person to have a big car and spend on its maintenance such as car rubbing in Delhi, polishing, coating services and many other things that count under the same head.
So, these people often feel a zillion of challenges when it comes to hiring a reliable and high-quality service provider that can handle the car with full care. As such costliest cars can never be given in the hands of strangers that have no experience to deal with cars; only in-depth experience holder can give the best services for such expensive vehicles.
Hence, considering such a mammoth problem, we have tried to sort out the difficulties of those people in Delhi. Yes, what we have done is recently introduced our ZoopGo platform in this city for the impeccable rubbing polish and Teflon coating services for every kind of car. Here, you need to only visit the website and fill a form available at the top with the points of your requirement.
Let us see more highlights:
What are the highlights of the services under the package of car polishing and rubbing?
The following are the services that you will get under this head:
Car washing services
Deep car cleaning services
Car rubbing services
Engine cleaning services
Car polishing services
Teflon coating services
24/7 customer support
Why choosing ZoopGo can be an outstanding decision for you?
The platform ZoopGo can be the best and reliable option for you when it comes to Car Polishing Services Near Me in Delhi as it provides:
Unbeatable service provider in NCR: If you are looking for a trustworthy platform where you can rely completely upon and take the intuitive decision to leave your car for hours, then we have been considered the unbeatable platform for this purpose. In the entire NCR, no other company can beat us for fetching the excellent service provider at your door-step.
Handle expensive cars exclusively: The crew members will deal exclusively with your car. This means the members are well-trained to handle the customers and their vehicles excellently.
Well-trained crews: The crew members have in-depth experience in the field of theirs where you will not have to worry about their ways of dealing with your car or washing and polishing. This is the biggest perk that you can fetch from our platform.
Having magnificent and authentic showroom: Once, you will visit our company in Delhi NCR, you will get to know the fact that how magnificent our showroom is having all the sophisticated tools and equipment that will be used to rub and polish a car.
Therefore, if you are looking for an out-of-the-box service provider and want to know the Charges of Car Polishing Near Me in Delhi, then just give us a buzz at the toll-free number i.e1800-12312-9655 or you can shoot us an email at [email protected]. We are eagerly waiting to provide you with the desired assistance. Hurry up!