List of Best Party Venues to Celebrate New Year's Eve in Delhi NCR
Last Updated : 17 May 2022
New year's eve is not far away and the winter is in full swing. Woollies are out and we are all looking for hot drinks. The last day of December is far enough for party planners to worry too much about as the party venues in Delhi are still available and not totally booked. All big companies take their staff out for partying, spending the evening together to improve the social bonding between them. Students and families who have the moolah to spend will want to treat their friends and relatives respectively, on this day to welcome the new year together.
The best venues in Gurugram for New Year Party
Radisson Gurugram is again planning to welcome the New Year in style. This hotel in Sohna Road does not just offer rooms but there is plenty of space to party too. They are offering packages to couples for entry to The Grand Ball Room or the BREWHOUSE at the same rates. There will be a DJ to entertain you and you can dance in case you want to. The package includes just the food and drinks which will be served as part of a buffet. They are offering a "private party by the pool" to 20 couples for those interested in hosting their New Year party here. They all will be served multi-cuisine food and Craft beer. Though the best things in life are not free and the charges here are on the higher side.
Planning to host the New Year Party in Central Delhi
Ardor 2.1 Restaurant & Lounge in Connaught Place is offering discounts on the per plate price of vegetarian food. Their ambience is brilliant and their prices are neither too high nor too low. They offer partying space for a crowd of up to 100 people. Anything you request will be arranged. They will make your New Year party an evening to remember.
Party at The Grand on the eve of New Year
The Grand in Vasant Kunj is a hotel popular among overseas visitors. It has spaces for all kinds of Indoor and Outdoor fun. WokTok, one of the partying areas serves food from all types of popular Asian cuisines. Fresh food is prepared in front of you and served in style. You can come with your friends and family or if you want to party here, all arrangements will be made.
Celebrate New Year with Yoga
So, how about welcoming the New Year with Yoga and that too online. New Year's Eve Meditation with Sahaja Yoga Meditation will be totally free and starts at 4:15 on the evening of 31st December. It will be a one hour Yoga session and with no limit to the number of entries. All you need is a device with an internet connection and the ability to use Zoom software for establishing a video connection. The Zoom link is available online. You are not required to have prior knowledge of Yoga and beginners, experts all are welcome to join this session and can interact with each other at the end of the session.
Welcome the new year with the Winter Trade Festival
The Winter Trade Festival is being organized in Noida. The entry ticket costs Rs 1,00 per person and can be bought online. If you are into business you will find the numerous stalls informational and may even help you with your business activities. This festival to be held in the Noida stadium will have food, music and talent on show. It's an affordable way to end your year and start a new one. There is something for everyone here. There are rides for kids and antique stalls for the elderly.
Another place to end the year on a high note
To enter Dilli Haat based in INA you need to purchase tickets at the gate. It is famous in the capital for arts and crafts from across the country. They have artists who will make you feel regal by drawing your painting in minutes. The food stalls here represent almost every state in the country and you can move from one to another easily as they are all placed close by. This market has been set up to show the wares of craftsmen from across the country who take turns to come here. All this has been organized by Delhi Tourism in association with the various departments of the Indian Government.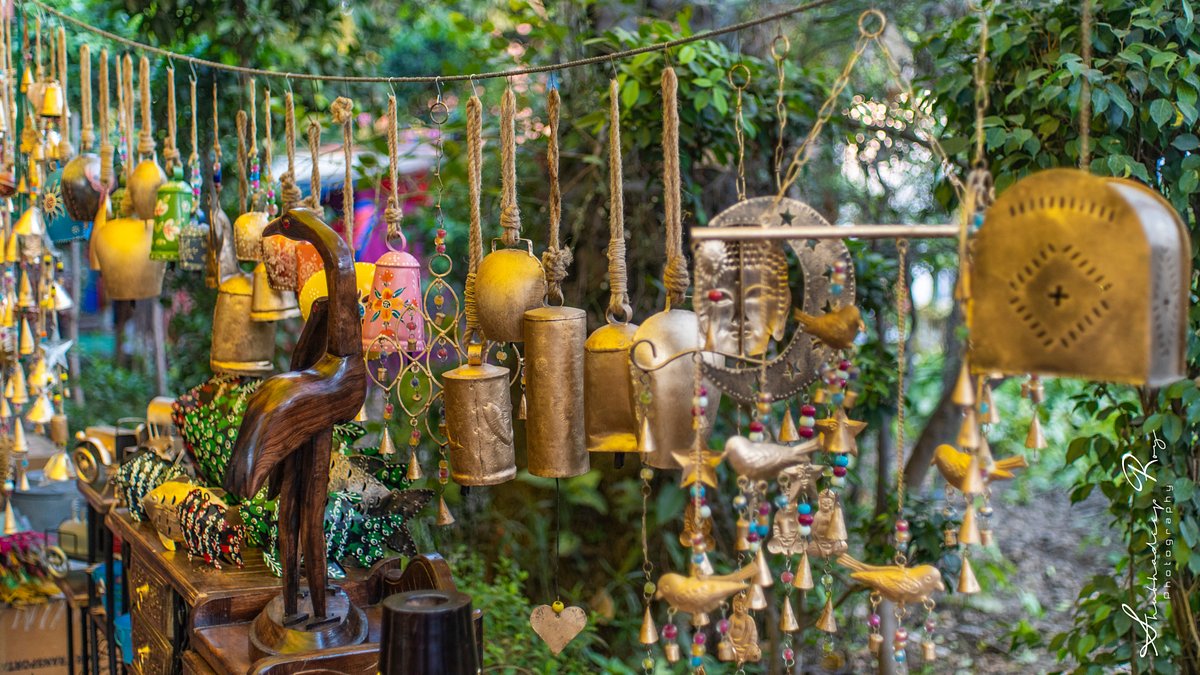 What all you will do to hire the Best Party Venues to Celebrate New Year's Eve in Delhi?
How to finalize the New Year's Eve party venue?
Well, when you have decided that you want to party on this day, you will need a venue to party. Delhi as a city is known for its partying venues across the country if not across the globe. They all have housefull boards on the day of the party, as expected by any major tourist destination or business hub in the world.
Once you have decided which part of the city you want to book the party in if not close to your house, you can look online for hundreds of such venues. You will have to find one that will accept the number of guests you have in mind. If the number of your guests is too low or too high, you may have difficulty in getting the partying venue to agree to your booking. The Best Party Venues to Celebrate New Year's Eve in Delhi, for you will be the one you are able to hire for the day.;
What do you expect from the party venues?
You expect these venues to have proper and comfortable seating arrangements and decors to keep the guests looking around and entertained.


They should have nice crockery, cutlery and glassware on which they serve food.


You expect them to have polite and courteous staff who treat your guests in a friendly manner and serve anything they require.


The quality of food will be A-One if you have chosen an A-One venue.
How do the party venues limit the way you can party?
Different partying venues will have different menus and you can of course choose from their per plate plans. Food, drinks and all the services are included in these plans. They all will cater non-veg items and it will be difficult to find a veg-only venue. Unless you find a venue that allows you to bring in a vegetarian caterer. Some Wedding Venues in Delhi can be doubled up as new years party venues. All these banquet halls need is a certain change in the setup and a large screen to welcome the new year in.
There is nothing free in life and everything costs money. If you are lucky enough to find the right party venue, that is well done to you otherwise you will have to arrange everything like a party planner. At ZoopGo, we will find the right party venue for the day, whatever your occasion may be.
You just give us your requirements, where you want to party, the number of guests and your contact details. The details of multiple venues matching your requirements will be on your mobile in minutes. Please call at 1800-102-9655 for any pre-booking or post-booking requirements.