Get the best Microwave Oven Services in Bangalore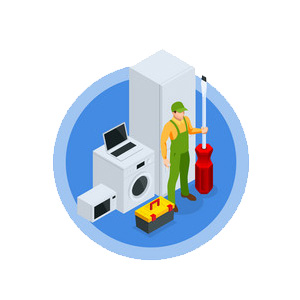 It's evening and you're tackling your microwave, which suddenly stops heating up and you need it perfect for the morning breakfast. You are all home alone and have no way to grab it in hand and find an electrician late at night. So, now is there any solution? Yes, for such tangling situations, ZoopGo is always there for your needs. In this specific case, ZoopGo provides you with the best Microwave Oven Services in Bangalore. 
It means you don't need to lift and move your heavy oven in search of a good electrician and set affordable prices, ZoopGo already demonstrates all these measures and filters the top most verified service providers for you. 
Why prefer online Hiring? 
You might remember the days when everyone doubted online services and argued about their authenticity. But soon people find out the ease, value, and advantages of entering online platforms. Now, you can order food by sitting on your couch, book a taxi on your doorstep, transfer any amount to bank accounts, and more. Then why face hassles with other home servicing needs? 
Hence, ZoopGo brings every possible home service to your doorstep to the wide boundaries of the nation, including your need for Microwave repair in Bangalore. But how does our chosen oven mechanics dominate over your local vendors? 
The mechanics are completely verified through our professionals.
We filter out the vendors which seems even a little bit suspicious. 
You're free to choose your preferred timing and location for inspection. 
You don't need to wander shop to shop, lifting your oven. 
The service provider tries to resolve the issue at your home. 
Receive every update of your appliance through online mediums. 
Issues Resolved by Mechanics
Maximum people face a common hustle while visiting the local repair centers, they find it tough to identify the accurate problem in your appliance. Even if they somehow cracked the issue, they have a deficiency of required model parts. ZoopGo omits these complications by selecting the most skilled and professional service providers.  
When you book a service for Oven repair in Bangalore through ZoopGo, you will encounter vendors with full tool kits in their hands and complete knowledge of every basic element of the appliance. An Oven master has the expertise to tackle any possible damage to your appliance. 
The plate is not spinning properly
The heating system has some glitches 
Door Closing issue 
Buttons are not working 
Oven's Light bulb fuse 
Producing sound while heating 
Turn on/off the problem 
The glass breaks 
Wire sparking 
Jammed fan 
Why should you only choose ZoopGo? 
As there are numerous service providers in the market and such a crowd it seems quite tough to trust one. A similar question arises here: what makes ZoopGo best for you, especially for Microwave Oven services in Bangalore? What makes us trustable is our crystalline motive, vendors' filtration, and expansion in various boundaries. 
You never prefer an electrician who has a lack of knowledge, experience, and skills. Further, our professionals are capable of repairing and resolving issues for any brand of microwave.
Panasonic Microwave Oven 
LG Microwave Oven
Samsung Microwave Oven
Godrej Microwave Oven
Whirlpool Microwave Oven
Bosch Microwave Oven
Smeg Microwave Oven
Philips Microwave Oven
Beko Microwave Oven
Hence, you don't need to stress out about your unique brand. Whatever you own can be easily repaired by our profound service providers.