AC Repairing and Service from Best Technician in Bangalore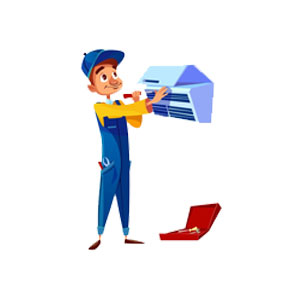 The scorching heat is approaching soon! And so, extensive searches for skilled and believable AC Repairing Experts become vital just with the arrival of the hot summer season every year. To eliminate frequent technical glitches contact an AC Expert at the earliest and get relaxed.
Employ a Competent Technician for Quick AC Repairing in Bangalore from ZoopGo Online Mobile App
In a short span, ZoopGo has become a popular and leading Online Mobile App that runs on the latest cloud technology. So, you can access it anytime and anywhere. ZoopGo allows you to pick out the most suitable quote easily among multiple price quotations from different verified and prominent service providers and technicians, especially known for excellent services for AC Repair in Bangalore enlisted with its huge online database. You need to compare those quotations carefully and prefer the most justifying one. Thus, appointing an expert for routine AC Maintenance from ZoopGo promises you to obtain a perfect AC Technician.
Salient Features of ZoopGo App for  AC Maintenance and Installation Services
Instead of wondering to and fro in search of an AC mechanic, enjoy the online benefits with ZoopGo mobile app. Pertain to hiring a reliable AC mechanic from ZoopGo, you can easily get the following valuable benefits instantly –
24 / 7 Customer Care Support
Grand Database with an abundance of zealous AC Technicians service providers
Easily considerable charges
Cloud-based advanced technology
Thorough AC Solution; from installing to frequent maintenance
Certified and Genuine service providers
Along with online mobile application expertise, ZoopGo ensures you catch the most secured assistance for quick AC Condenser and Evaporator Fan Cleaning only through a single call. For prompt support, please call our toll-free number 1800-12312-9655 and we shall offer you the most secured AC Repairing Services within minutes. We are wholeheartedly committed to our customers' utmost assistance and relief.
Experience The Best Effects of Instant AC Repairing Services From ZoopGo Mobile App
By the grace of large mastery, ZoopGo promises you to bring the A to Z AC GAS Filling and AC Maintenance solution on a single stage. It is committed to bringing you non-physical involvement support. It encompasses a wide range of various affordable, reliable, and brilliant Air Condition mechanics and technicians for instant AC Filter and Fin Cleaning and other necessary services for sudden technical issues in your Air Condition system. You can smoothly opt for our sophisticated AC Repairing services for any of the following requirements –
Instant New AC Installation
AC Condenser and Evaporator Fan Cleaning
Periodic AC check-up and maintenance
Quick AC Gas Filling
AC Power supply issues
Air Filter and Fin Cleaning Service
Besides, you may inquire us for instant AC Repairing and Services in Bangalore without any doubt. Our talented AC experts will bring out the most essential and fastest solution in all the best ways possible. ZoopGo is committed to your utmost comfort and safety and thus pays you the best value for services charges paid in favor of AC Installation Services in Bangalore and other cities across the nation