Hunt Legitimate Caterers in Pune with ZoopGo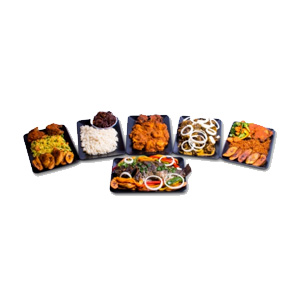 It is hard to imagine an Indian wedding without a variety of food and beverages. Food has often played an essential role in all kinds of events whether it's marriage or any other ceremonies. For cooking delicious and mouthwatering food, you need the best and reliable catering services in Pune. But the question is how you can reach them quickly. This is why ZoopGo is here to help with a list of wedding caterers around your location. 
At ZoopGo, we have an experienced team who ready to work with various wedding experts and offers you the best wedding solutions seamlessly. You need to install the application and just fill in the queries, as our experts will back to you as soon as possible. Catch from any location for example you can find the best Maharashtrian caterers in Pune with us
What is the Catering Style Offered by Experts via ZoopGo?
Plated Meal- This is one of the popular options where guests stay seated and the dinner will be served to them. This is also known as detailed menu planning where you need a reception and flow to manage. 
Buffet- This option includes a straight line of guests sitting on a long table. You need to take food on your own. This style is less expensive than other catering approaches. 
Cocktail Style- This is usually used in kitty or birthday parties where small-bites or snacks are served. You can choose this style at a very low budget with the help of Veg Caterers in Pune.
Family Style- The particular catering approach when a family wants to get together. This similar to sitting with your family at home. 
How can ZoopGo Ensure that you will meet top Catering Services?
ZoopGo is more than just a platform where you not only meet the wedding caterers but also receive a quality wedding service. All the genuine caterers are registered with us, we don't believe in promoting any fake or fraud facilities. We will assure you that you will find out the exact services which you wished for. To make this happen, our team members work continually without a break. 
We have one of the best teams of well-skilled and well-trained professionals who are willing to work and offer the best catering solutions repeatedly. Meet the specialists at your doorstep, download the application and start exploring. 
What Makes ZoopGo a good Catering Service Provider? 
Reaching out to the best catering services is a tiresome task that's why specialists from ZoopGo are always there to assist you anytime. Get in touch with professional caterers by just clicking on the application or website. You can find both veg and non-veg caterers at the same time. Don't think twice before switching to us. We will take care of all of your requirements related to wedding catering services. Make a direct call to our experts via a toll-free number and get fix your issues shortly. Do visit the dashboard as well to compare different quotes offered by companies.