Hire top caterers in Sector 27 Noida through ZoopGo to make your event joyful and irresistible!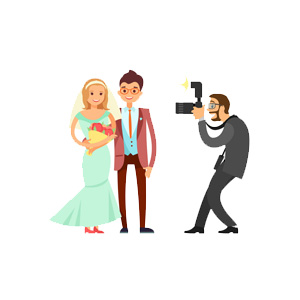 Tasteful food and high-notch hospitality set the right tone for a festivity. We, at ZoopGo, listed certified and reputable caterers in Sector 27, Noida, who embody excellence in food quality and service. They will design a bespoke menu and make your function sophisticated, and irresistible. Whether you're planning a swanky birthday party, lavish wedding, or a corporate gala, hire a catering partner through us to host a party the way you dreamt of it. 
3 Significant reasons for hiring professional caterers in Sector 27, Noida, through us! 
Innovative menu - Caterers associated with us have the potential in delivering top-quality food. They will make your function into a delicious tale that will be remembered by you and your guests for years to come. Flavorful food amalgamated with top-notch service can add a spark to your wedding. You can add a touch of elegance and grace to your wedding and make it a pleasurable experience for your invitees by hiring professional wedding caterers in Sector 27, Noida, through us. 
Quality food - Professional caterers pick the best quality products and ingredients to ensure freshness and uniqueness. Plus, they use sophisticated cooking tools to ensure the needs are fully met. They will serve the most exclusive gourmet delights to please your guests' palates, making their experience pleasurable.  For a well-curated business event,  hire professional corporate caterers in Sector 27, Noida, through us. 
Impeccable service standards - Catering service providers listed with us will win your guests' hearts with fast and friendly service. Hire top birthday party caterers in Sector 27, Noida, through us for a swanky birthday feast. 
Things to keep in mind when booking caterers in Sector 27, Noida 
(1) License 
(2) Specialty 
(3) Insurance 
(4) Packages offered 
(5) Availability 
(6) Charges and cancellation policy  
Every party is unique, and so are its catering needs. If you are planning a house party for a limited number of invitees, hire small house party caterers in Sector 27,  Noida, through us. 
Make your festivity flavorful with us!
We at ZoopGo, with thousands of assured and top service providers, are one of the prominent and best-rated online aggregator platforms in India. We connect our customers to multiple services. We have listed those services under four categories - Home, Event, Logistics, and Automobile. We successfully have connected 89000+ customers to their perfect service match so far. We can link you with top veg & non-veg caterers in Sector 27, Noida, at surprisingly affordable prices. 
You can receive First-Four-Free-Quotes through us by sharing your catering requirements and contact details. You can check and compare the cost based on their offerings and budget. You can check the charges of professional non-veg and veg caterers in Sector 27, Noida, based on their ratings, reviews, and offerings and make the right choice. 
Prioritizing customer experience with exclusive offerings! 
Verified Service Partners 
First Four Free Quotes.
On-Demand Customer Support 
Personalized Dashboard 
Economical Services 
Last Minute Bookings 
Happy to assist! Call us at 1800-12312-9655 (Toll-free) or post your requirements by completing the form available on our portal to connect with the best caterers in Noida, near me.