Best Microwave Repair and Services in Noida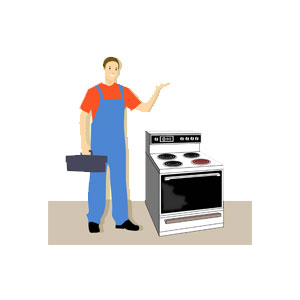 Zoopgo is your source for the best home service when it comes to microwave services and repair in Noida and also the surrounding areas like Ghaziabad, Vaishali, Sahibabad & Indirapuram. Zoopgo is an online platform which offers the best technicians who are expert in microwave repair and service in Noida. The Zoopgo technicians have the expertise in repairing all the brands and models of microwave ovens like the Samsung microwave ovens, Whirlpool microwave ovens, GE microwave ovens, Electrolux microwave ovens, and several more.
In today's modern age and busy lifestyle, almost every household has a microwave for quick and convenient cooking. The appliance does not only provide an alternative mode of cooking, but this also brings out the inner chefs from within the people. However, the servicing and repairing of an appliance such as a microwave or an oven can become a hassle, especially if you work on a watertight schedule. Hunting for personnel for microwave repair is very difficult as well as time-consuming. We, at Zoopgo, don't want you or your daily tasks to suffer just because of a broken microwave. Hence, we came up with the microwave repair service from the verified expert technicians which you can book anytime anywhere just at the click of a button very conveniently right at your doorstep.
How does this work?
Firstly, you are required to search 'microwave repair' in the search bar on the Zoopgo website. A questionnaire will pop up before you, which will keep tracking the exact requirements with your answers. Questions such as the brand of your microwave, your exact location in Noida, a time when the service is required, and so on will be asked in the questionnaire. As soon as you complete filling it, your request will be posted on the portal. A Zoopgo professional will be at your doorstep at your booked time and provide the best microwave repair & service.
Services Offered
The Zoopgo professional visiting you will inspect the microwave appliance and will suggest the repair options post the inspection along with all the respective quotations. You can either choose to go ahead with the suggested service or even choose to deny it. In case, you don't avail of the service, you will be necessarily being entitled to pay the inspection charges.
Noida's hustle bustle is not only chaotic but also very stressful. Zoopgo's microwave repair service does not just enable the residents of Delhi to avail the service at the comfort of their home; it even saves them from the major hassle of hunting a brand-specific service center. The highest number of requests is being registered from various residential sectors of Noida.
Why opt for Zoopgo Microwave Repair Services?
Customer-Centric: With the sole aim of providing premium repair and service to your microwave, exclusively suiting to our customer's requirements, Zoopgo's microwave repair services are indeed extremely customer-centric.
Verified professional: The Zoopgo professionals are not only taken through verification but are even given extensive training sessions so that they can provide the best services to the customers. It certainly remains our utmost priority in providing good quality service to our customers.
Service Guarantee: At Zoopgo, we take full ownership of our service. This is the reason that we provide a 30 days guarantee against our microwave repair services which ensures complete peace of mind.
Customer Protection: Unlike any other service provider in the market, Zoopgo provides ultimate customer protection of Rs. 10,000 against any probable damage.