How to Get Professional Home or Office Cleaning Service Providers in Noida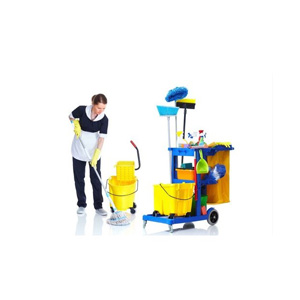 Home or office deep cleaning service is a time-consuming process you don't want to spend your holiday deep cleaning work. If you do not want to spend the whole day cleaning just relax and hire a professional house or office deep cleaning expert in Noida through ZoopGo.
ZoopGo is the best online platform to hire the best professional cleaning service, provider. They are experienced and well trained to carry out all types of deep cleaning work. ZoopGo has a stuck process to register a professional we have a step-wise process for professional enrollment at ZoopGo. First, our quality team checks professional work demo and experience in the field last how many years they are working in the market. After the admin team verifies the registration of a professional with any govt entity and legal document of the professional firm or his/her personal document of Id proof like PanCard, Adhaar card. After enrollment of professional ZoopGo customer support team always take feedback of professional to make all job hassle-free for the consumer.
The process to Hire Cleaning Professionals through ZoopGo
ZoopGo has a very easy process to hire professionals for home or commercial deep cleaning requirements. ZoopGo have a process 1st to choose your service what you need, then you need to fill in your personal details like contact number and location where you want service, choose your time slot according to your available time schedule after that fill the OTP within 5 minutes you will connect with professional. ZoopGo has a consumer app where you can see connected professional profiles and review the rating of an expert so you can choose one of the best professionals.
Here Are the Some Deep Cleaning Services Which You Can Customize According To Need
Industry and commercial space cleaning service in Noida
Industry cleaning needs expert people with all valid tools for cleaning because a lot of costly machinery are therein industry if people don't have experience of work it could damage your machinery. Industrial cleaning services include machinery exterior, carpet, glass, and wall of industry.
Commercial space like school, mall, office, restaurant if wants to hire professional for mention commercial space just hire with ZoopGo because the expert has all valid with them for cleaning of commercial space. As in today's world, most of the buildings are made with more glass so you need to clean these glasses every 5 to 6 months in a year.
The technique used to clean glass of a multi-story building is called façade cleaning. If Noida wants to hire a façade cleaning expert ZoopGo is the best place to hire the expert.
Kitchen Cleaning Experts in Noida
Kitchen cleaning expert in Noida Kitchen in every home is the busiest place in every house because it's used the whole day and it should neat and tidy. We do basic cleaning every day of the kitchen so there are lots of areas which are not cleaned so to make deep leaning of kitchen need to hire a deep cleaning expert in Noida.
Carpet cleaning services in Noida
Carpet cleaning needs a tool of cleaning for deep cleaned the carpet and this is not easy for an individual so hire professional for carpet cleaning whatever the type of carpet you have, they are very professional and have all valid toll with them to make the job easier.
Sofa cleaning services in Noida
Sofa cleaning is not an easy task to clean because it's made from different fabric and leather we don't have an idea how to deal with particular fabric or leather to clean so we need to hire professional sofa cleaning services provider in Noida that will help to make this task easy and simple. Professionals have all types of tools to get the job done.
Full home cleaning services in Noida
Sometimes we need a full home to clean it's a time-consuming process it will take 2 to 3 hours of the day so to save your time just hire a full home deep cleaning expert from ZoopGo and relax.
How often should I deep clean my home?
According to our expert suggestion, your house should be deep cleaned every 3 to 4 months.