Hire the Best and most Affordable Painters in Nashik from ZoopGo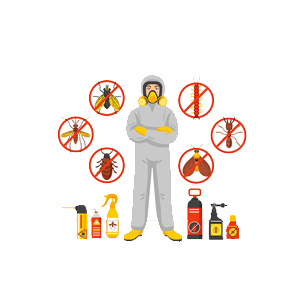 Ready to paint the walls of the house!!! This summer, paint the walls of the house bright colors and give them a new life. You can take inspiration from many sources, or if you have particular designs in mind, ZoopGo's painting services will help you create the visual on the walls of your houses. 
We have a dedicated group of house painters in Nashik who specialize in creating vibrant and eye-catching murals on the walls of buildings, and residential areas. These talented individuals transform dull walls into captivating pieces of art.
How to choose the best house painters in Nashik 
#1. Research and gather recommendations: Start by researching and creating a list of painters in Nashik. Seek recommendations from friends, family, neighbors, or local community groups that have previously hired painters. Better is to not stress yourself and search for painters near me on ZoopGo, or you can directly search with the anime of the city. 
#2. Review portfolios and previous work: Examine the portfolios of the painters you shortlisted. Look for examples of their previous work to assess their style, quality, and versatility. This will help you determine if their artistic vision aligns with your preferences.
#3. Request quotes and compare prices: Contact the painters on your list and request detailed quotes for your specific project. For example,e if you are searching for waterproofing painters in Nashik then you have to request the quote according to your preferences. Compare the prices, taking into account the scope of work, materials, and any additional services provided. Remember that the lowest price may not always guarantee the best quality.
#5. Insurance and contracts: Ensure that the painters have appropriate insurance coverage and charges to protect against any damages or accidents during the project. Review and sign a written contract that clearly outlines the scope of work, timelines, payment terms, and any warranties or guarantees.
What are the different types of paints used by the painters in Nashik? 
The whitewash painters in Nashik use a variety of paints to cater to different surfaces, preferences, and project requirements. Here are some of the commonly used types of paints by painters in Nashik:
#1. Emulsion Paint: Emulsion paints are water-based and widely used for interior walls. They provide a smooth finish, are easy to apply, and offer a wide range of color options. Emulsion paints are also available in different finishes like matte, satin, and gloss.
#2. Distemper Paint: Distemper paints are economical and commonly used for interior walls and ceilings. They are water-based and provide a matte finish. Distemper paints are less durable than emulsion paints but are suitable for areas with low moisture and less wear and tear.
#3. Oil-Based Paint: Oil-based paints are versatile and durable, making them suitable for both interior and exterior applications. They offer a glossy finish and are often used for woodwork, metal surfaces, and areas that require high durability.
#4. Enamel Paint: Enamel paints are oil-based paints that provide a hard, glossy finish. They are commonly used for surfaces that require high resistance to moisture, stains, and abrasion, such as doors, windows, and furniture.
#5. Texture Paint: Texture paints are used to add texture and depth to walls. They are available in a range of finishes, like granular, sandy, or patterned. Texture paints are often used to create decorative effects or hide imperfections on the surface.
#6. Primer: Primers are used as an undercoat before applying the final paint. They provide better adhesion, smoothness, and durability to the painted surface. Primers also help seal porous surfaces and promote paint adhesion.
It's important to consult with the painters in Nashik to determine the most suitable type of paint for your specific project, considering factors such as surface type, desired finish, durability, and budget. 
Professional painters can guide you in selecting the right paint that will enhance the aesthetics and longevity of your painted surfaces. Pick up the phone and call this toll-free 1800-12312-9655 number to get your quotations now.