Don't miss the expert Decorators in Nashik listed on ZoopGo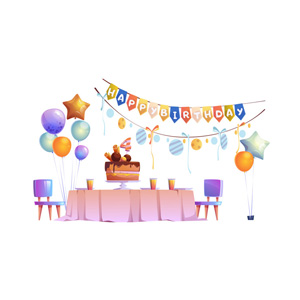 So, you have a responsibility to plan and successfully conclude an event at your home? There are a number of factors you need to consider in your to-do list. But the crucial one is planning the decoration part because this is what is going to imprint the first impression on your guests. So, what's your plan for searching for the best decorators in Nasik?
Remember, you're situated in the "Wine Capital of India"- Nasik. A city which is known for sparkling the variety of wine tastes to the country. Hence, there exist a great amount of decoration service providers throughout the city, and everyone is making their best efforts. So now whom do you trust? 
ZoopGo lists the most trusted Event Decorators in Nashik
If you start looking at a dense market filled with a number of service providers, then you might spend months in waste researching. ZoopGo understands these concerns and problems faced by people while looking for event decorators in Nashik. Hence, hold the responsibility to solve the issue: 
We explored the varieties possible in the Decor Industry
We checked out the key elements needed in the best Decorator 
ZoopGo aggregates a number of industry experts for you
Our team researches and filters out the weak companions 
Types of Decorators you could find on ZoopGo
The decoration is way more exploring than you think. Those who are experts can create a blossoming environment from any prop. That's why you see a different aroma at a wedding while a unique feel at a corporate party. However, both are decorated but with different motives and materials. 
On ZoopGo you will get all such possible varieties, customized on the basis of events and decorating materials. 
You never notice but a birthday celebration has its own different style of presentation. It doesn't include a lot of flowers or smelling items. The birthday decorators in Nashik suggest adding- 
Birthday Balloons
Aromatic Candles 
Canopy
String Lights 
The decorating measures of an office are quite different. Though it contains balloons too, but does not have any flowers, candles, canopy, or any such items. It usually consists: 
A company's motto displayed in light art
Employee's enthusiastic quotes or party motives stickers 
Funky Wall art 
Brand logo's lights and neons 
Creative catering 
When it comes to the term decoration, the imagination of a wedding comes first in the mind. The luxurious atmosphere, traditional feel, and holy vibe all curate and create a never-forgiving experience of the wedding ceremony. Thus, it is crucial to hire some expert wedding decorators in Nashik, who can make this blend more attractive. 
Why opt for ZoopGo?
You could ask why I should only prefer ZoopGo over other platforms providing the same service. Then, remember there are uncountable doctors in your city but you always prefer some chosen one! Why? You trust them because they know your problem deeply and provide the best solution with advice. 
The same works with ZoopGo. We've multiple reasons to convince you, but the core line is- "We do anything to make life Easy"