ZoopGo connects you with the best Nagpur deep cleaning services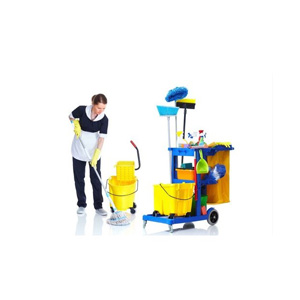 If I ask you- dusting the floor with a broom or with a vacuum cleaner, which can clean more efficiently? Most people select the latter, but if I ask you which costs you less? The answer is obvious! This is how different Nagpur deep cleaning is as compared to cleaning by yourself. 
The reason most people go for self-cleaning is to avoid the hassle of finding trusted cleaners. This is where ZoopGo comes in. We eliminated this expert-finding issue and connected you with the industry's top-rated cleaning service providers. 
Benefits of professional Deep cleaning in Nagpur
Some people prefer DIY, which means "do it yourself" cleaning. But you can't conclude the overwhelming task of deep cleaning in Aurganbad without getting help from experts. 
They conclude that if a task is under the hands of a specialist there are no chances of brokerage, damage, and failure. So, today we're going to over this discussion and draw a conclusion by comparing 5 specifications and necessities while cleaning: 
1. Cost-effective:  The first and foremost necessity of a person is to conclude any task under a considerable price or low cost. And there is no doubt that cleaning by yourself is more cost-effective. 
But this is the main problem ZoopGo solves. We provide you to hire at your own prices. You can discuss, bargain, and finalize the amounts directly with the cleaners.
2. Self-Control: When you're doing the cleaning by yourself, you've full control of the process on your shoulders. You don't need to take and ask for suggestions from anyone. 
But this overwhelme you with a lot of responsibilities. Here, the service priovders listed on ZoopGo will let you drive the process by your hands. Whatever you need, wherever you want to clean- you are free to decide! 
3. Time-duration: Every cleaning technique you follow, would take a good amount of time since cleaning needs to be done properly. In the case of self-cleaning, you might need more time to rinse the entire house completely. 
The reason is obvious, you have low labor costs, less expertise, and require extra time to plan and execute. It will take more time if you're planning for an apartment deep cleaning in Nagpur. 
4. Equipment and materials: No matter how effectively you study and spend collecting the cleaning equipment, there must be something left. Moreover, you would be using clothes and papers for rubbing soft areas of your house, while a cleaner has such specified materials through which they wash, rinse, rub, and dry everything properly without any residual left. 
5. Physical strain: Taking responsibility to clean every corner of the house by yourself, then there includes rubbing dirty walls, floor, and ceiling, clearing every glass, removing dark patches from corners, extracting patches from walls, dusting from deep corners and holes, and so on. This all leads to great strain and physical stress.
ZoopGo made cleaning simple 
When you have a choice to conclude any task at home, just by clicking on your phone, then why do you do it by yourself? The same reason why thousands of our customers book house deep cleaning in Nagpur. Now, it's your time to ask ZoopGo for your help.