Search and Book Reputed Caterers in Nagpur From Zoopgo And Make Event Memorable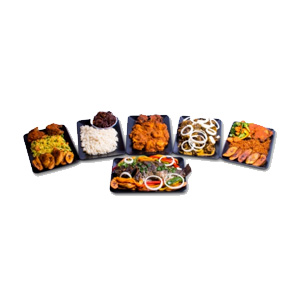 One thing that everyone looks forward to at any party or event in Nagpur, Maharashtra is the cuisines. Any occasion whether it is a birthday, wedding, baby shower, outdoor event, or corporate party is termed incomplete without the delectable food items. To make your event memorable, hiring professional caterers is extremely important. Let's face it, all the money spent on the fancy decoration and lighting will be of no use if the quality of food being offered to the guests is not up to the mark. The mouthwatering cuisine creates a long-lasting impression in the minds of the customers. Hence, hire the top Nagpur caterers to tantalize the taste buds of the guests and have a stress-free experience.
Make Your Event Special With Zoopgo by Hiring Professional Nagpur Caterers?
Hiring the top small house party or wedding caterers in Nagpur from Zoopgo will go a long way in helping you out in creating a finger-licking and special menu that will certainly lead to a long-lasting impression in the minds of the customers. Hence, give your guests unforgettable memories by offering them the quality and tasty food being prepared by the experienced caterers and have a stress-free experience.
What Kind of Cuisines are Offered by the Wedding Caterers in Nagpur?
If you are looking to hire a wedding catering service provider near your location, then your foremost priority will be to know about the kind of cuisines being offered by the catering companies in Nagpur. For this purpose, you may make countless calls or visit the offices of the caterers. This may not only ruin your whole day and also result in the wastage of a considerable amount of money. The Nagpur wedding caterers associated with Zoopgo are professional and well-trained in making any kind of cuisines for the wedding, which are as follows:
North Indian Cuisines
South Indian Cuisines
Chinese Cuisines
Vegetarian Cuisines
Non-Vegetarian Cuisines
Continental Cuisines
Regional Cuisines (only prepared when demanded by the clients)
How to Check Food Quality of the Birthday Party Caterers in Nagpur?
The quality of food being served to the guests at the birthday party always remains on top of the minds of the customers. If the food is not delicious, then you can very well imagine the kind of impact it will have on your reputation. Hence, it is imperative that before you hire any catering service provider in Nagpur, then do not forget to check their food quality. Now, the main question that pops out here is how to do the same? Well, the task is pretty much easy. You can ask the service provider to taste the food items being prepared by them. Here, the caterers will allow you to visit any party being organized by them. You can taste the food being prepared, assess the taste or quality, and then make a hiring decision.