This summer get experienced AC Repair Services in Mumbai only at ZoopGo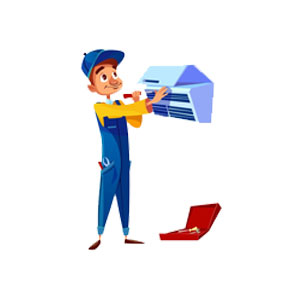 Are you facing warm air from your AC? Well, it can trigger your nerves and make you feel hectic during summer. There can be tons of problems behind the malfunctioning of your air conditioner. It means you need to book experienced AC Repair and Services in Mumbai. Once every 3 months, you need to check on your cooling gadget. It enhances the log-time functionality during summer.
But, the major thing is where and how to appoint a well-known AC repair near you? ZoopGo will make it easy where you can easily find genuine repairing services. Here you can opt for your nearby providers that make the functioning of AC much better than ever before.
Why should you hire AC Repair and Services in Mumbai at ZoopGo?
Summer is all here and you never want to spend it with sticky sweat. There are multiple reasons why you need to appoint any experienced provider near you. Here are some major reasons where you need to finalize experienced AC repair services at ZoopGo.
Dirty air filter
Water Leak (Inside the House)
AC Refrigerant Leak
Water Leak (Outside the House)
Frozen Evaporator Coil
Damaged Compressor
AC Making Noises
Thermostat Malfunctioning
AC Smells Bad
Circuit Breaker Keeps Tripping
Capacitor Failure
Leaking Ducts
AC Fan Failure
Electrical Failure
Weak Air Flow
Or more
If you're facing such issues then you should hire experienced Air Conditioning repair services. You can hire your local services according to the requirements. All you need to customize the entire list where you can set up the location and budget. See, it's that easy.
Get Rid Of Scorching Heat With Advanced and Quick AC Repairing Services in Mumbai
Every year, when winter departs, you start looking for the most perfect AC Repairing Services and Installation in Mumbai as well as other cities. Due to extreme pollution, huge population, and hectic lifestyle, top cities like Mumbai receive catastrophic heat during the 4 months of the summer season. In such a complicated situation, a little fault in your AC may not let you take a comfortable sleep at night and your next day performance may get affected badly.
So, hiring the best mechanic for perfect AC Repairing within no time is the only solution.  And, with ZoopGo you may also ensure the most competitive service price for the most accurate AC Maintenance and other electronic assistance. All the service providers listed on our portal are highly talented and dedicated who ensure you the most desiring service at any spur of the moment.
Get AC Repairing assistance from ZoopGo
As find deals from the expert AC Maintenance services, like AC Repairing, AC Gas Filling, AC Duct Dusting, AC Installation and leading New AC Installation Services at the earliest, you can bring out a quick and easy comparison between their service price and reliability. And, after a thorough analysis and comparison, you can save your extra bucks by choosing a credible and verified AC Maintenance Company that offers quick and top quality services at competitive prices. Ergo, here you can find the most perfect AC installation and repair professionals who can justify both your requirement and budget profoundly. On the basis of your actual requirement, you can also find a verified AC mechanic or an electrician for your AC in the most affordable price.
We understand all your concerns and accordingly, we offer trusted technicians of AC Repair and Services in Mumbai. Because we're committed to delivering you genuine services for better end-user experiences. So, what are you waiting for? Visit www.zoopgo.com and connect with our professional customer support at 1800-12312-9655 for a better solution.