What makes ZoopGo the perfect online platform to hire Event Organizers in Kolkata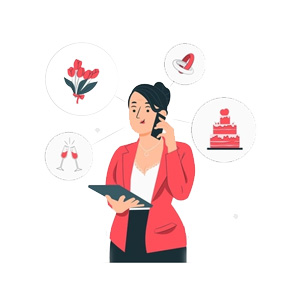 Organizing an event is a tremendous task as it requires strategy and a lot of planning. An event could be anything like a corporate event, webinar, alumni meet or annual function. All these events require a combination of various activities and arrangements. From the Venue of an event to the smallest arrangement, all components play a key role in successfully executing a particular event. 
Luckily, if your current location is in Kolkata, then you have plenty of options to choose from for Event Management Companies in Kolkata. Event management firms provide you with vital support and assistance for organizing a spectacular event. 
Benefits of taking service from Event Planners in Kolkata
It can be stressful and time-consuming to plan an event on your own because there are so many different factors to take into account and put in place. By entrusting them with the task of preparing the event, hiring an event planner can relieve a great deal of your burden.
Saves Time: Even the smallest aspect of the event is time-consuming. You can save a lot of time and stress by outsourcing the task to an event planner and not having to worry about getting everything done.
Event Planners are Experienced: One of the benefits of hiring an event planner is that they can provide expert advice. They will have great experience and insight because they have organized a variety of events in the past, and they can give you ideas and suggestions to make your event the best it can be.
Budget Management: quite often when you plan any event by yourself, the budget goes further as planned but with event planners, you can plan out things within budget. They have sound financial judgment and strive to spend as little as possible while having a big impact. Event Planner's charges in Kolkata depend upon the vastness of your event, like the number of guests, venue, etc.
How to Hire Top Event Organizers in Kolkata Through ZoopGo?
Hiring the best Event planners in Kolkata is very convenient through Zoopgo. We have listed all the leading event planners on our website. As part of our policies, we go through a rigorous background check of the event planning company. We also do the physical verification of all the aspects associated with the event planning firm before boarding them on our platform. You can simply choose the type of event from the drop-down box. There are options given such as wedding, birthday, corporate event, theme party, etc. you can choose Event Planners near me in Kolkata as of your current location. 
Why choose ZoopGo for Event Planners?
Multiple reasons make ZoopGo, an ideal platform for choosing event planners from here such as.
We check on several parameters such as registration of business, GSTIN Number, the Vendor license, etc. 
We do rigorous background checks for reliable service. 
We don't settle for anything less than complete client satisfaction, thus we make sure that our partners follow their rules.