Book the best caterers in Kolkata through ZoopGo & make your event an unforgettable gala!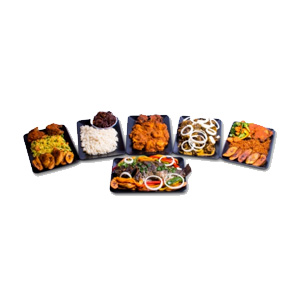 Delicious food and services play vital roles in making any event irresistibly memorable. So if you want to make your upcoming event an unforgettable affair, you must invest in quality catering services. Because if food is the soul of an event, caterers are the birth givers. But finding the right people is not easy, and so is ZoopGo. ZoopGo, India's top-rated aggregation platform, is a one-stop solution to connect with the best caterers in Kolkata and make your event an unforgettable gala!
3 Latest food trends in Kolkata experimented by the caterers in Kolkata
Regional dishes - Global to local! Nowadays, party food is all about regional cuisines. You can go all authentic or incorporate some regional cuisines to make your event authentically memorable. 
A fusion of different cuisines - Culinary fusion food is the second most favorite choice of Kolkatan. To make your party deliciously intriguing, you can combine exciting flavors from two or more culinary traditions to make your event irresistible.
Dessert counter- Bengalis' obsession and love for sweets are extended to films and literature too. Therefore, professional Bengali caterers in Kolkata suggest their clients incorporate a separate counter for desserts to express their love for sweets in their unique way.
3 Crucial things to be considered before booking caterers in Kolkata
Venue – The catering has to be done according to your chosen venue. Will it be indoor or outdoor? Select your venue & book catering services in Kolkata accordingly.
Menu – It's vital to select the menu or items that you want caterers to incorporate in your event. Professional caterers provide different pre-prepared menus as per your event to choose from. Plus, they offer customization options as well.
Liquor license & liability insurance -If you want to incorporate beverages (liquor) in your party, you must make sure your chosen caterer must have the liquor license to serve the alcohol as well as the liability insurance to deal with uncertainties.
Why ZoopGo
ZoopGo is a unique, value-added aggregation platform with 1500+ verified partners. It has been catering to customers' catering needs for 10+ years by connecting them with the best non-veg & veg caterers in Kolkata. It has served 45000+ customers till now. Through ZoopGo, you can find your ideal catering match at reasonable prices with the click of a button.
Our services -
Verified service providers
Instant quotes and bookings
Dashboard for actionable insights
24/7 customer support
Short notice bookings
You are just 3 steps away from your ideal automotive partner -
Step #1 - List your catering requirements with us to receive the First Four Free Quotes.
Step #2 - Check and compare quotes from different caterers. This way, you will know the competitive catering charges in Kolkata. To make a wise choice, you can use Dashboard as the feature enables you to get real insights into a service provider's business.
Step #3 - Call & book!
We'd be more than willing to assist! For further queries call us on our toll-free number 1800-102-9655.
FAQs
How do I find caterers in Kolkata near me?
You can try ZoopGo, India's top-rated internet portal in Kolkata to find and connect with the best caterers in Kolkata.
What is the average rate of caterers in Kolkata?
The catering service rates in Kolkata depend entirely on your menu selection. Non-vegetarian catering services may cost you higher than vegetarian ones. However, catering service rates start from ?450 and can go up to ?3500 or more.
How soon should I book caterers in Kolkata?
You should book a catering company at least 6 to 12 months in advance to avoid the last-minute hassle.
What can I expect from full-service caterers in Kolkata?
Full-service caterers in Kolkata are fully-equipped with a team of top culinary artists (chef), trained bartenders, kitchen staff, and servers who offer pre and post-catering services. They set up the tables, deck up the service area, manage portions, take away the mess, and do post-cleaning as well.
Will professional caterers make changes in the menu as per guests' dietary restrictions?
Well-regarded caterers in Kolkata offer a customized menu to suit the dietary restrictions and special preferences of your guests. Plus, they ensure each guest is well taken care of.