Preserves the Heritage by booking deep cleaning services in Jaipur through ZoopGo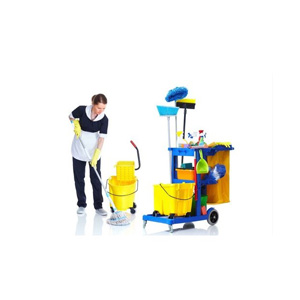 Jaipur is widely known for its vibrant colors, holy culture, historical reflections, forts, havelis, and preserved heritage. The city itself holds a bliss of purity and it needs to be preserved forever. To make it done, one has to follow an array of regular cleaning. And finally, ZoopGo is here in the pink city too with its deep cleaning services in Jaipur. 
By spreading the healthy tone across the various cities of the country, now ZoopGo is here to preserve the Heritage of the cultural city of Jaipur. 
The necessity for cleaning services in Jaipur 
Jaipur is the heart of Rajasthan. People love to know about historical moments, great emperors, Rajput's glory, and the stories behind the great forts. One surely can't like the dirtiness and unhygienic environment in such a pure place. Hence the reason ZoopGo holds the responsibility to provide the foremost cleaning services in Jaipur. 
Reasons to prefer ZoopGo for cleaning
Authentic Service Providers: 
The biggest reason people trust ZoopGo's service is its authenticity. We connect you with only verified and licensed cleaning service providers. Our customers don't need to worry about credibility complications. 
This is what makes ZoopGo different from all other aggregators. We don't charge any fees to our customers for finding vendors from the platform. It means you can find the best deep Cleaning Service Providers Near Me in Jaipur, for free. 
ZoopGo knows how important time is. Hence, we don't let our customers wait for long enough. After the complete verification of your request, you will get around 4 quotes from the cleaners in just a few moments.  
Bargaining is something that every customer wants but neither a vendor. Yet, here we left you free to bargain. Yes! After getting the quote, you are open to discussing the vendors and fixing the deep cleaning charges in Jaipur on your budget. We don't interfere with your conversation at all. 
How many cleaning services can you get? 
Cleaning is not just limited to wiping out the floor, dusting the furniture, or polishing the walls. The professionals know the accurate technique and areas to be cleaned. This is why ZoopGo has different cleaning options to choose from: 
Bathroom cleaning services: 
You will get a complete sanitization of your bathroom by washing the floor, sink, washer, and seat with proper use of chemicals. 
Kitchen Cleaning services: 
Cleaning the kitchen properly is the most important and way difficult. Here you get complete scrubbing of dark strings, oily spots, and grease clearance. 
Marble Cleaning services: 
Rubbing marbles with casual cloth and low-quality cleaners can reduce their shine. The professionals will use accurate chemicals and cleansing material to retain the sparkle.  
Complete House cleaning services: 
The most preferred service is to get complete House deep cleaning in Jaipur. Here you get a thorough sanitization of your house, from floor to ceiling, from corners to main front, and even the deep holes. 
ZoopGo: Connects you with Cleaning Masters 
Finding cleaning services is pretty difficult and if you're searching for the top specialists in the field it would be more time-consuming. Here, ZoopGo acts as the game changer. We fuel our inventory with top master cleaners of the city. In Jaipur, ZoopGo made it extremely easy to meet with the top-rated cleaners. Just search for the service you need, tell us your location, and relax.