Find Perfect Caterers In Jaipur For Your Event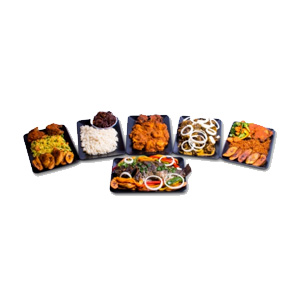 The Pink City of India is the perfect place to host events like big weddings and other major events of celebration. There are two things that can make the event memorable. First, the location (there are so many in Jaipur) and second, the caterers.The right caterers can elevate your event by offering delicious dishes and well-mannered service. In this guide, we'll walk you through the steps to help you find the best caterers in Jaipur to make your event memorable.


Type of Event - Before you start your searching for catering service, determine the type of event you're hosting, the number of guests, the preferred cuisine, dietary restrictions, and your budget. Having a clear understanding of your requirements will guide your search.
Online Research - Begin your search by researching online. Use search engines and social media platforms to find a list of catering services in Jaipur or just open your browser and search "Best catering services in Jaipur near me". Shortlist best companies with positive reviews and appealing websites.
Select the Menu - Visit the websites of shortlisted caterers or contact them and explore their menus and specialties. Ensure they offer the type of cuisine that suits your event and preferences. 
Talk to the caterers about customizing the menu according to your event's theme and guest's preferences like Veg. or Non Veg. dishes. A caterer who can tailor their offerings to your needs is a valuable find. You can easily find veg and non veg caterers in Jaipur to make sure to communicate with them before hiring them.
Tasting Session And Kitchen Visit - This one is going to be your favorite part. Reputable catering service always provides tasting sessions before the main event. Check the taste of their dishes. And, if possible, arrange a visit to the caterer's kitchen. This will give you a sense of their cleanliness and professionalism.
Advance Booking - Once you've found the right caterers service in Jaipur, book their services well in advance to secure your date and avoid disappointment. They may provide you a discount or lower price if you book them in advance as compared to booking urgently.
Choosing the right caterers for your events in Jaipur involves thorough research, careful consideration of your requirements, and open communication. By following these steps, you can ensure that your event is not only a visual delight but a culinary experience that leaves your guests talking about the delicious food and impeccable service they enjoyed.
Using ZoopGo to fasten the research and hiring process -
What if I told you that you can save your time while finding the best catering service for you. Yes, it is possible via ZoopGo. You just have to open ZoopGo's website and go to the catering service option, add your location, event type, date of the event, and ZoopGo will find the best caterers available according to your budget and requirements. You will get 4 quotations for free and you can choose according to expectations. This will save your time and energy as you don't have to spend hours researching and analyzing, and you can focus on other important tasks for events.