Sign a contract with Pro Deep Cleaning Services in Mehdipatnam, Hyderabad from ZoopGo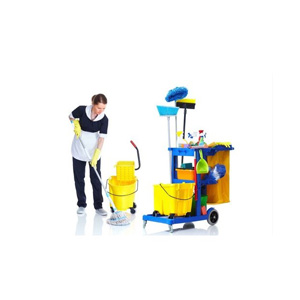 Cleaning is a part of our daily routine. We cannot make it without cleanliness. Our overall mood depends on our surroundings. It works as a mood uplifter. Although we are living a hectic work life and spend most of the time at offices or workplaces. But the situation is not the same for everyone thus they feel a need to hire deep cleaning services in Mehdipatnam, Hyderabad. This is also true that one cannot do the cleaning without the aid of cleaning professionals. 
We at ZoopGo connect you with expert and verified cleaning professionals that are best matched to serve your house cleaning needs. They cover a wide range of services and are not limited to only households but also commercial or office cleaning. 
Responsibilities of professional cleaning services in Mehdipatnam
Well, deep cleaning services include a variety of roles and responsibilities that should be performed by expert cleaners. Some of them are as follows; 
Vacuuming, sweeping, and mopping floors
Water tank cleaning to wipe out the stains
Mixing of all appropriate cleaning chemicals and detergents
Maintaining home cleanliness and making it debris free
Thoroughly remove grime from the kitchen cabinets, basements, and deep corners of the house, chimney cleaning, and rinse the sink. 
Wiping down communal areas
Scrubbing of bathroom floors, tiles, bathtub, and wash basins.
Swabbing carpets and couches meticulously.
Other miscellaneous services such as wardrobe cleaning, sofa seat cover washing, and others.
What is the cleaning equipment used by professionals for full flat deep cleaning?
We have elevated the list of associated verified cleaning services that use modern devices or equipment to immaculate your entire space in no time. Some of the advanced cleaning equipment used by experts of home cleaning services in Mehdipatnam is listed below;
Microfiber cloth
Vacuum cleaner
Different types of brushes for cleaning and scrubbing
Brooms and mops
Polishing machine
Steam vapour machine
How to customize the required cleaning favour on ZoopGo?
We at ZoopGo provide varied options to choose from the deep cleaning services in Hyderabad associated with us by carefully keeping in mind the client's needs and obligations. Sometimes, we don't require a complete package of deep cleaning near me in Mehdipatnam.Instead, we need a few specific services such as bathroom cleaning, particular room dusting, cleaning of kitchen cabinets or shelves, and so on. 
Here's how you can customize your requirement and book them at ZoopGo;
Open the website https://www.zoopgo.com/
Click on the deep cleaning services
Choose your service from the related service list
Select your city or location
Keep us in the loop about your requirements
Select your preferred date and time
Compare the quotations from myriad cleaning companies
Cleaning the entire home has never been easier and facile. It is usually viewed as a ponderous task. We have tried to make it as easy. We are a trustworthy and most reliable source of booking deep cleaning services in Mehdipatnam or nearby your location at very economical charges.