Book Hassle-Free Washing Machine Repair Services in Hyderabad Through ZoopGo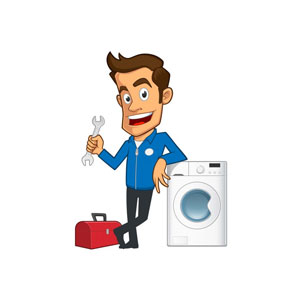 Dealing with a malfunctioning washing machine can be quite a hassle, right? Well, worry no more because we have got the perfect solution for you! Introducing ZoopGo, your one-stop platform for finding reliable and skilled providers of washing machine repair and service in Hyderabad. With ZoopGo, getting your washing machine back in top-notch condition is just a few clicks away. Let's dive into the world of hassle-free washing machine repairs through ZoopGo.
Why Trust ZoopGo For Hiring Hyderabad Washing Machine Repair Companies?
Wide Network of Trusted Service Providers: ZoopGo takes pride in its extensive network of experienced providers of Hyderabad washing machine service. Each service provider is carefully vetted, ensuring they possess the expertise, experience, and necessary certifications to deliver top-notch repair services. With ZoopGo, you can rest assured that your washing machine is in safe hands.
Transparent Pricing: Worried about hidden charges or last-minute surprises in your repair bills? With ZoopGo, you'll experience complete transparency in pricing. Before booking a service, you'll receive detailed quotes from multiple service providers, allowing you to compare prices and choose the best option that fits your budget.
Quick and Reliable Service: Say goodbye to lengthy waiting times! ZoopGo ensures prompt and reliable services by connecting you with service providers who prioritize timely repairs. You won't have to wait around for days to get your washing machine fixed. The professionals listed on ZoopGo understand the value of your time and ensure quick turnarounds. They also offer doorstep washing machine repair in Hyderabad facility also that helps to save time.
Verified Customer Reviews: ZoopGo provides verified customer reviews and ratings for each service provider. You can read about the experiences of previous customers to make an informed decision and select a washing machine repair service that aligns with your expectations.
Comprehensive Range of Services: No matter what the issue is - from washing machine drum problems to electrical malfunctions - ZoopGo has got you covered. You'll find a wide range of repair services, including general maintenance, part replacements, and even installation services for new appliances.
How to Hire Washing Machine Repair in Hyderabad Through ZoopGo
Head over to the ZoopGo website and navigate to the washing machine repair service section.
Fill in your location, brand and model of the washing machine, and the problem you're facing. This information helps ZoopGo match you with the most suitable service providers.
Once you submit your requirements, ZoopGo will show you multiple quotes from different service providers. You can compare the prices and reviews to make an informed decision.
After choosing a service provider that fits your needs, you can book the service through ZoopGo. They'll schedule a convenient time for the repair.
Enjoy Hassle-Free Repairs
Sit back and relax while the professionals work their magic on your washing machine. With ZoopGo, you can be confident in the quality of service you receive.
Say Goodbye to Washing Machine Worries
With ZoopGo, getting your washing machine repaired in Hyderabad is a breeze! Its wide network of trusted service providers, transparent pricing, and prompt services ensure a seamless experience for every customer. Say goodbye to washing machine worries and say hello to hassle-free repairs with ZoopGo. So, the next time your washing machine acts up, remember to turn to ZoopGo for reliable and efficient repair services. Your washing machine will thank you for it!