ZoopGo: A quick solution of Termite Pest Control in Hyderabad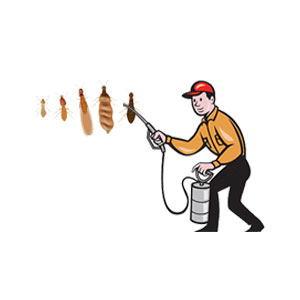 Some primal termite tastes your furniture and builds a colony in your building. Well, such a little beast surely damage your asset. So, what is the solution? Hence, the one and the only solution is to hire Termite Pest Control in Hyderabad. How? You can visit on ZoopGo and scroll their online portal to get professional services of pest control at your home and working area.
Did you know? A female termite lays one egg every 3 seconds it means 30,000 eggs per day. In that way, they spread rapidly and build colonies. Even an estimation shows that a group of 55,000 termites easily destroys a 2x4 beam within 5 months. Well, it is necessary to be serious about it because these wood eaters never care about your expensive furnishing and interiors within a very short time.  
How to identify the presence of termites in your residential areas?
If your furniture and walls are having mud tunnels and trails then it's a clear sign of having them. 
Even you can also hear tapping noises behind your furniture. 
Tiny holes into the legs of your bed and sofa. 
Mud tube into the joints of the door, bed, and furniture. 
If you suspect the colony then you can try some DIY. If it seems you can treat them on your own then apply some insecticides on your expensive furniture. Otherwise, search ­ZoopGo on the internet and go with the option of pest control. 
Termite Pest Control FAQS
What is post-construction termite treatment?
Hence, it's the next level of treatment in which termiticide is injected in the area of construction into the soil. The advantage is to destroy the roots for further safety of your building. Even it becomes a barrier between the building and the base. Termites will come in the contact of your residential area then this insecticide kill theme and stops them to the reach of your home. 
How professional pest control treats termites?
Well, Termite Pest Control in Hyderabad is considered to genuine ways according to the affected areas. In other words, our highly trained experts visit your place and overview the entire area. Accordingly, they apply various solutions that will be beneficial. Such as:
Chemical and Non-Chemical treatment
Conventional Barrier Treatments
Termite baits
Wood treatment
Post-construction 
Hence, a highly experienced will visit your place and examine the entire area accordingly they suggest you better. 
In that way, you can determine deep-rooted procedure of Pest Control Services in Hyderabad. You just need to visit at ZoopGo and check out the list. Compare the prices and the way they work. Accordingly, contact them on their Toll-free number: 1800-12312-9655, or you can email us at [email protected]. Our customer support will be available to consult you according to the requirement.