Birthday Party Planners in Hyderabad: A highly organized and dedicated bunch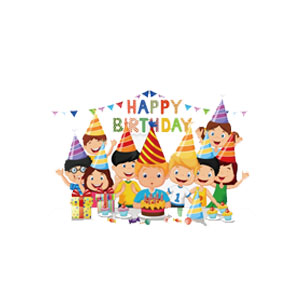 Everyone enjoys a well-organized party, be it your birthday or any other special occasion. Birthday comes once a year and you want to impress your near and dear ones. You may be organizing a party for your young ones and that's where the Birthday Party Planners in Hyderabad come in. Lavish and large parties are organized for the little ones so they can recognize their family members or you may be celebrating with a bunch of friends at home. You can call in the party planners if you want something different or are short of time.
How are the birthday parties planned?
These party planners come in and take care of everything. They help you with venue selection (if required), decorations (decorating the stage and creating an ambiance around the party area suitable for the age of the birthday boy or girl), caterers (who may prepare the cake also), activities  (especially for kids), DJs with music equipment and photographers. If you need just one or all of the above services or a combination of these the party planners are here to help you.
What do the birthday party planners do?
Most people usually celebrate at home, but in case you want to celebrate with a large crowd, you will need to find a venue for your party. The planners can find one close to you and within your budget. They all have decorators experienced with creating innovative structures made out of balloons and other decorative materials. If you need caterers as well, that too can be arranged. You can choose your party menu and your special requests will be entertained. Kids Birthday Party Planners in Hyderabad, come prepared with Balloons, Caps, Hooters, Masks, and Party Poppers. In case you want some activities to be arranged for the birthday party, especially in case of lots of young guests at the party, magicians and other activity performers can be arranged as well. If you need music at your party DJs with their musical instruments and a list of songs chosen by you will be there. Everyone remembers their special day through photos and the party planners will help you find the best photographers. 
Choosing the right party planner
These Birthday Party Planners in Hyderabad can be event planners that serve birthday parties or party planners that specialize in birthdays. If your requests are something out of the ordinary, these planners always have contacts with service providers and they will do what you want. The party planners work closely with all of these service providers and are aware of their capabilities. 
ZoopGo is a portal that can help you search such Birthday Party Planners, who will serve all of your partying needs. You can choose what you need and all of the services that you require will be provided. You need to mention your budget and the number of guests invited with the date and venue and you will receive the 4 best quotes on your mobile. The backgrounds of these party planners have been checked and their sections on the site are illuminated with their glowing reviews from happy customers.