Book the Best Car Cleaning Service in Sector 110, Gurgaon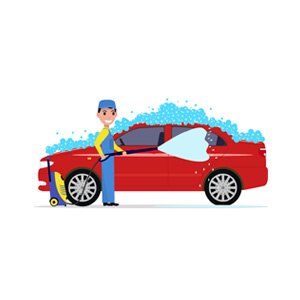 Car cleaning, regardless of frequency, should be carried out by deep cleaning specialists within specialized workshops in Sector 110, Gurgaon, where qualified personnel work with the most high-tech equipment.
In addition, all specialized ZoopGo's verified workshops offer a customer satisfaction guarantee, which provides great reliability to a service as important as vehicle washing. Maintaining a standard of internal and external cleaning allows you to ensure the correct functioning and maintenance of the components that maintain the value of your car in the event of a future sale or exchange.
ZooopGo gives you the ease of contacting a recommended workshop to carry out car washing and all types of cleaning of your car, even at home, whether in your home or office. Your car clean inside and out with ZoopGo;s services providers, with an ecological wash at home (dry cleaning), you will have a shiny and impeccable car. They use the best products to take care of your car.
Complete Car Cleaning Service includes the following cleaning:
Seat Washing
Carpet Washing
Door Washing
Roof Washing
Washing Seat Belts
Dashboard, Rudder and Console Washing
Trunk Wash
Chassis Wash (lower part of the vehicle)
Manual engine cleaning
Washing Hinges, Door Rubbers and Window Rubbers
Body Wash with Shampoo
Silicone to the Rims
Silicone for all rubbers
Waxed with colored wax
Salon Scented
Nearest Areas from Sector 110, Gurgaon for Car Washing Services
New Palam Vihar Phase 2, Rajendra Park, Pawla Khasrupur and Northern Peripheral Road