Book the Best Facade Deep Cleaning Services in Gurgaon through ZoopGo for a Sparkling Facade!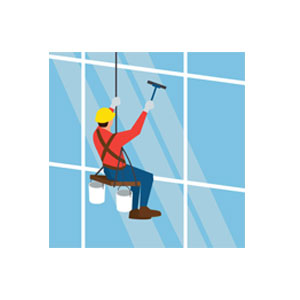 Gurgaon experiences extreme weather conditions all year round, which leave dust, dirt, etc., on façade buildings, making them look dirty and unpleasant to the eyes. However, façade cleaning in a high-rise building is not a child's play. It's a dangerous business. But the condition of the façade can deteriorate due to a lack of proper and on-time maintenance. But again, façade cleaning is like rock climbing, so you can't hire any random cleaning person for this type of job. The work requires a lot of bravery and zero fear of heights. Therefore, ZoopGo to book industry-trained professionals. Façade cleaning professionals listed with us are verified, licensed, and insured. You can rely on them for the best facade deep cleaning services in Gurgaon.
Why professional facade deep cleaning service?
Façades add more charm to commercial setups and buildings. To keep them looking charming and maintained, one must book professional outside glass cleaning services from time to time. These services come from professional know-how. It involves skill, training, and experience. Plus, it is followed by using high-grade industrial equipment and cleaning agents. Dirt and dust don't settle on a professionally deep cleaned façade for quite a while, and it will stay clean for a long duration. Moreover, you can choose us to book the best high-pressure cleaning services in Gurgaon.
Why facade deep cleaning services through ZoopGo?
Risk is an inevitable part of the façade deep cleaning in a high-rise building. Therefore, hiring industry-trained professionals, who are capable enough to perform the task without compromising their personal safety is imperative. Our service partners are verified, licensed, and insured. They have the technical know-how and rich experience under their belt. They strive to get the job done in the right and safe way with the right expertise and specialized tools. Our door glass cleaning service offers a promising finish every time. Furthermore, you can book professional building washing services through us to give your building a pristine shine.
Similar services to facade cleaning that you can book from us:
Roof Sheet Cleaning
Glass Cleaning
Window Washing
High-Pressure Cleaning
Building Washing
Concrete Cleaning
Roof Truss Cleaning
Why ZoopGo?
ZoopGo is India's most trusted value-aggregation service (VAS) platform with an extensive range of home services. We are partnered with 2000+ verified professionals and have served 790000+ customers so far. We strive to fulfill our customers' customized needs by connecting them with professional and best-priced service providers under one roof at the click of a button. Apart from façade cleaning, you can book high-pressure cleaning services through us.
Offerings that set us apart -
Verified, registered, and licensed partners
Quick quotes
Excellent 24/7 customer support
Dashboard for actionable insights
Responsiveness and flexibility
Transparent and cost-effective solution
Professional facade deep cleaning services in Gurgaon are just THREE steps away -
Step #1 - Share your requirements with us to get the First Four Free Quotes. Moreover, you can book professional tensile roof sheet cleaning services through us.
Step #2 - Check and compare quotes.
Step #3 - Call & book!
Reach us for the 'Best facade deep cleaning services in Gurgaon near me.' We will connect you with the best service partners. For further queries call us on our toll-free number 1800-12312-9655. Moreover, you can download our application from Google Play Store and book our services anytime, anywhere, at your convenience.