Organize An Unforgettable Party With The Top Caterers in Bangalore
Who doesn't wish to organize a grand party………..Right?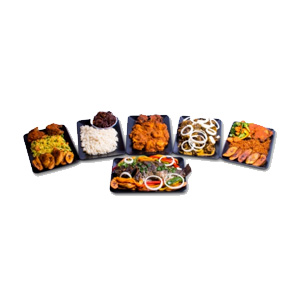 Definitely everyone! We all want to organize a function that may become a sweet and unforgettable memory for all our invitees. But, picking the perfect caterer in Bangalore is, of course, a big complication. Furthermore, the services executed by caterers scatter a great impact that enhances not only the beauty of the function place but also increases the taste of food. The way of serving and behaving with guests is really a good thing to notice before going for a final decision. At this point, Zoop Go would be you're wisest adviser.
Let us explore how ZoopGo would bring you a great relief
In a short span, ZoopGo has become one of the most reliable and popular platforms for providing a complete, affordable, and quick solution for all kinds of requirements related to caterers in Bangalore.
It deals with catering services like your true friend!
Getting connected with ZoopGo assists you contact one of the most appropriate caterers in Bangalore. It lets you choose that fairly suits your budget and plan. Either looking for Wedding Caterers for the reception of your son/daughter or just Corporate Caterers for an official event, ZoopGo can offer you the most talented and good-looking guys.
Types of Caterers in Bangalore You Can Hire From ZoopGo
ZoopGo has become a name for Catering Services in Bangalore that spells a complete catering solution meeting all your necessary requirements. It gives you the finest experience for all types of caterers in Bangalore as listed below –
Wedding Caterers,
Birthday Party Caterers,
Kitty Party Caterers,
Engagement Event Caterers,
House Warming Caterers,
Anniversary Party Caterers,
Bachelor Party Caterers,
Festive Occasion Caterers,
Corporate Party Caterers,
Baby Shower Caterers,
Outdoor Catering,
Corporate Caterers, etc.
We, at ZoopGo, do strongly believe in making your celebration a bit grander and thus lets you contact the most perfect team of Party and Wedding Caterers in Bangalore. The satisfaction and happiness of our clients determine our success and popularity.
Prominent Factors Influencing Catering Charges in Bangalore 
When planning an event or special occasion in Bangalore, hiring a professional caterer is essential to ensure a delightful dining experience for your guests. ZoopGo, a trusted platform for getting connected with the reliable caterers in Bangalore, offers a wide range of catering options exceeding your expectations. The charges for catering services may vary based on several factors that influence the overall cost. Here are the key factors that affect the charges of caterers.
Event Size and Guest Count: The size of your event and the number of guests play a significant role in determining catering charges. Larger events with a higher guest count typically require more food, beverages, and serving staff, resulting in increased costs. According to the birthday party caterers in Bangalore, the complexity of managing logistics and coordinating with a larger team may also impact the overall charges.
Menu Selection and Customization: The menu selection and customization options influence catering charges. High-end or gourmet menu items and specialty cuisines may come with a higher price tag. It is important to note that veg caterers in Bangalore, then the charges will be different when compared with hiring non veg caterers. Additionally, customizing the menu to accommodate dietary restrictions or specific preferences may involve additional costs. Collaborating with the caterer to design a tailored menu within your budget is recommended.
Service Style and Equipment: The service style you choose, such as buffet, plated service, or live counters, affects catering charges. Each service style has its own requirements in terms of staffing, equipment, and setup. For instance, if you hire the small house party caterers in Bangalore, then there is no need to make any elaborate arrangements. In case of a big party, there is an additional need of staff, specialized equipment, or rental items, impacting the overall charges.
Event Duration and Timings: The duration and timings of your event can influence catering charges. If your event extends beyond the standard time frame, it may require additional staffing and resources, resulting in higher charges. Similarly, events held during peak hours or on weekends may incur higher charges due to increased demand.
When hiring caterers in Bangalore through ZoopGo near your location, several factors come into play when determining the charges. By considering these factors and collaborating closely with the caterer, you can customize the services within your budget and create a memorable culinary experience for your guests. ZoopGo's reliable platform connects you with trusted caterers who understand your needs and deliver exceptional service for your special occasions in Bangalore.
On the other hand, you can contact us while just sitting at your own home. ZoomGo is available on Google Play Store which means it's as easy as nothing. We feel happy when we turn off all complications and worries of a customer in terms of reliable, we-behaved, and affordable Caterers in Bangalore. We are ready to assist you 24/7; just give us a call or visit our web page and see how we can enhance the real zeal of your party.