Expand your Car's life by Car Rubbing in Bangalore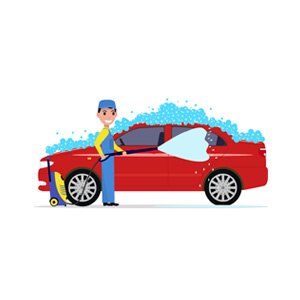 Everyone wishes to buy their dream car. Several people even make their dream come true and bring home that awaited model. But, what next? Maintaining something in its ideal state is more difficult than purchasing it. Soon as time grows, the shiny skin of your car dulls out, the surface is covered with scratches, and lots more. Various people have similar issues with car maintenance. Here, you might need to know about Car Rubbing in Bangalore. 
A technique that is known to serve luxury and assured protective measures to the vehicles. Simply, in car rubbing procedures, the top professionals inspect and take care of your car's surface. They use different expert techniques and apply smooth care over the car's body to retain its old shine.   
What do you get in Car Rubbing Services in Bangalore?
People often think of car rubbing as a regular car cleansing practice, but it is far more than that. If you visit the local vendors for car rubbing service in Bangalore, they just provide you with a casual car wash and simple polishing with regular lubrication. This all makes your car glossy for a temporary period and the usage of bad components on the surface will soon diminish its shine. 
In contrast, ZoopGo connects you with expert vendors who have keen knowledge about the subject. With their years of experience and expertise, they give your car a completely new look and shine. But what further benefits do you get from the service? Have a look: 
Removal of dirt, dust, and stubborn strains
Reviving original Paintwork 
Restore the faded surface 
Refine the rough skin 
Removes the unnecessary pollutants 
Provide protection from sunlight and outside contaminants    
Know the Rubbing procedure used by Cleansing Masters 
You are going to hand over your car to a stranger for service and what if the person rubbing the car's surface is new in the field? It would be quite risky. Hence, this is necessary to go for skilled service providers for car wash, polishing, and rubbing requirements. People find it tough to identify and pick an expert and hence, they spend an excess amount of bucks by choosing the big giants.
But to get a genuine car polishing in Bangalore, you just need to research, analyze and find out the real skill masters. These are the main qualities that let ZoopGo check out vendors while connecting them with you. Our experienced team works consistently in delivering the best-filtered service providers to your doorsteps. 
What made our selected vendors unique is their definite and planned way of working. They don't just pick up your car and start washing, rubbing, or polishing it like a machine. They have definite rules and a clear procedure. Here, these specialists divide the whole process into 3 basic steps: 
The very first step is removing all sticky pollutants from the surface of your car. It is like washing your face before applying a serum. This is why proper cleansing is mandatory before committing other procedures. Here the pro first applies good quality soap or conditioners covering the whole body of the vehicle. After cleaning it properly, the car will rinse with a sharp stream of water. It removes all dirt and dark strains from the body. 
Most people confuse Car rubbing with car polishing services. Though ZoopGo provides both under the same roof, we also maintain a sharp difference between them both. If you're seeking car rubbing and polishing services in Bangalore, it then consists of rubbing compounds after cleansing. The scratches are more visible after a complete wash, then comes the rubbing process. It covers every scratch on the skin. Putting it gently on every strip needs expert hands and good skills. 
After completely covering every corner of your car, there comes the final step; rinsing. But to make it done, the experts wait till the rubbing compound completely dries and lubricate a layer over the scratches. It covers every strip and gives the surface a smoother touch. Thereafter, the full body is rinsed properly with a uniform, sharp stream of water. Further, this whole process even consists of the drying part.
What does ZoopGo hold for you? 
You can easily drive your favorite car to any of the local cleansing vendors and hand it over to them. But there is always a difference between a learned and a skilled person. The one who knows everything does not necessarily give you the same results. While those who have skills in the same can do so perfectly. Here ZoopGo follows the same rule for selecting the vendors. This is why we are known for providing the topmost Car rubbing services in Bangalore. 
We provide verified rubbing service providers.
Filter only the experience and skilled professionals for you.
Our chosen vendors have a keen knowledge of different Rubbing compounds.
More than rubbing you can get coating and polishing services too.
You are free to decide on your prices and choose under your budget.
Hence, if you're looking for car rubbing in Bangalore, then the ZoopGo platform would be the right choice for you. Because we're known for connecting the most reliable, trusted, and affordable vendors to thousands of people across boundaries.